Robert Vincent
+ King Rib + Kelley Swindall
Buy Tickets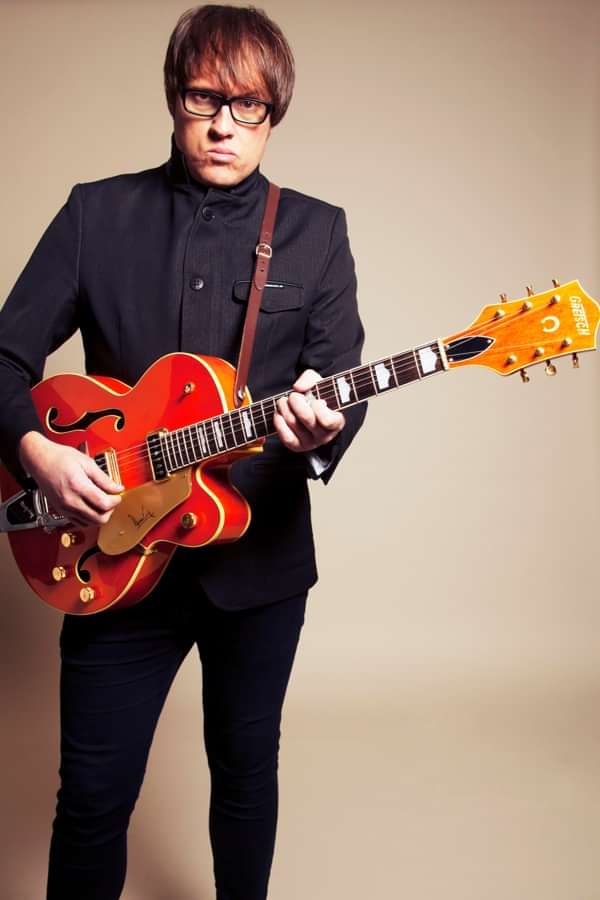 Robert Vincent is one of the most acclaimed new voices on the Americana music scene. Born in Crosby Liverpool, his upbringing inculcated him with a very Merseyside culture of storytelling and language. A key influence would be the American country records that his father would play around the house such as Waylon Jennings and Emmylou Harris. He received an early education in Pink Floyd thanks to his older brothers that he shared a bedroom with. This eclectic mix of musical influence remains palpable in the music of Vincent to this day.
In 2013 Robert Vincent released his debut album Life in Easy Steps. Critically well received, the title track was play-listed by Radio 2. After meeting Whispering Bob Harris at an event called 'Bluebird at the Bluecoat' that brought the concept of the bluebird cafe in Nashville to The Bluecoat Chambers in Liverpool, the legendary radio presenter invited Robert to perform a live session on his Radio 2 show and in 2016 awarded him with his 'Emerging Artist' of the year award at the inaugural UK Americana Awards show in Hackney London. Harris described Vincent as "absolutely magnetic" and "the real deal"
In 2018 his Sophomore album 'I'll Make the Most of my Sins' was named UK Americana Album of the Year. Meeting and performing with musical director Ethan Johns at the award ceremony would shape his future career. In February of 2018 Robert was invited to perform on the BBC 'Old Grey Whistle Test, For One Night Only' closing the show. It was this performance that would propel him to number 1 and 2 in the iTunes Album and Singles Charts.
A Versatile performer, Vincent has toured extensively with full band and solo. Notable performances include Showcase performances at Americana Fest in Nashville, Tennessee, supporting Roger Waters at Hyde Park, Tours with Paul Carrack and Duane Eddy who gifted him with one of his signature 'Gretsch' guitars after his 80th birthday celebration at The London Palladium.
Robert Vincent's most relevant and ambitious work to date comes in the form of his 2020 release, 'In this Town You're Owned'. Vincent observes life in both his hometown and the wider world. Recorded in Legendary Rockfield Studios by Brit Award winning producer Ethan Johns who has won acclaim for his work (Paul McCartney, Ray Lamontagne, Laura Marling) The talented 6-piece band recorded live straight to 16 track tape with Johns contributing musically too. Such was the hypnotic spirit between the musicians and the strength of Vincent's material the whole of In this Town You're Owned was recorded and mixed in two weeks flat.
Since the February release the record has charted at number 2 in the UK Americana Charts been critically praised both in the UK and Europe and USA. At the midway point of the year American Songwriter Magazine named 'In this Town You're Owned' in its top 20 albums (every genre) of 2020 to date. 'In This Town You're Owned' has also picked up Americana Music Association UK Album & Artist of The Year 2021, plus Americana UK Album & Artist of the Year 2020.
"Somewhere Buddy Holly, Elvis Presley and Phil Everly are smiling" -
Coachella Valley Weekl, Album Review, 2020
"Early promise made good by Liverpool based Americana hopeful" **** - Mojo
April 2020
"Winner of the inaugural Americana Music Association UK's Emerging Artist
Award in 2016, Vincent's not so much emerging as arriving" - Andy Fyle
Mojo Review (April 2020)
"A tremendous record from one of Liverpool's brightest musicians" **** -
Rob Ramsey, Album Review Maverick magazine
"Nobody knows the ending, he sings. But this outstanding album is a very
good start on the path to finding the light at the end of the tunnel in
which we seem to be lost". - Mike Davies, Folk Radio Album Review
"There's no reason to waste any time, so let's get straight to the point.
Robert Vincent's third album 'In This Town You're Owned' is a corker (for
those not familiar with this UK term, that's a really good thing!)....the
quality of the song-writing, the performance and the production never drops
beneath a level that can only be described as outstanding". - Jim
Finnie, Americana-UK, Album Review
Line Up
Robert Vincent is an award winning singer songwriter from Liverpool.
His sound has been described as ;
"Compelling and introspective LoFi Alt Country meets Folk" (fatea)
"If you're seeking out a contemporary influence think Jason Isbell" (3 chords and the truth) "What Oasis might sound like recast as brooding Americana Blues" (folk radio uk) "Vincent slides easily between singer songwriter mode to full band profile"( Rocking Magpie)
The title track from his debut album "Life in Easy Steps" was play listed on radio 2 and was well received by the reviewers back in 2013 and since then he has been on the road playing a mixture of solo and band shows, supporting Paul Carrack on 3 UK tours and also a run of shows with Squeeze. This has helped Vincent again a loyal fan base across the UK.
A turning point for Vincent's career came when playing at a songwriters event in Liverpool . On the panel was "Whispering" Bob Harris who was impressed with what he heard
" I am so impressed with Roberts music. Strong songs laced with blues and country he is the real deal" Following their meeting Robert was invited to record a live session for Radio 2 and Bob Harris chose him as his "emerging artist" at the inaugural UK Americana awards 2016.
Following on from this Robert was signed to Brighton based label At The Helm Records and was invited by the executive director of the Americana Music Association Jed Hilly to play at the Americana Awards showcases festival in Nashville Tennessee. Here he continued to make an impression and was named by Rolling Stone Magazine as one of the top 20 acts they saw at the festival under the heading "Best Brit".
The trip also saw him signed to Last Chance Records for a US release of his new album "Ill Make the Most of my Sins".
"Ebullient Evocative and Entertaining" is how the latest record as been described by Fatea Magazine..
This second album was recorded in Liverpool with members of his band and mixed over in Nashville with Grammy winning producer Ray Kennedy (Steve Earle)
So far the reviews have been great . An article in The Guardian sites him as one of the UK artists flying the flag for Americana in the UK, Country music magazine gave it 5 out of 5 stars Specialist radio shows such a Bob Harris Country, Ralph McLean on BBC radio Ulster said of Vincent "A sublime songwriter I think he is an incredible talent" as well as lots of online radio plays and press in the music blogs
"Robert Vincent is a gifted songwriter making music that will resonate well with the cultured ear"(3 chords and the truth"
"Robert Vincent writes songs you would associate with master craftsmen singer songwriters from the Americas not a young man from Liverpool at the start of his career" Fatea.
Early Feburary has seen Robert and full band supporting Turnpike Troubadours from Oklahoma on their first UK tour which has been sold out . There are plans for a summer of festivals and a full band headline tour both here and stateside to coincide with a US release later in the year.
View Profile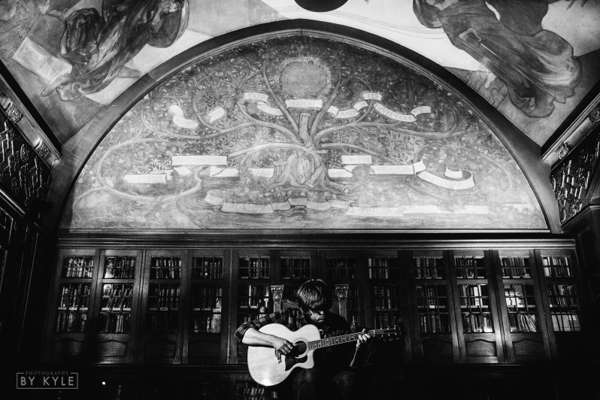 King Rib
Kelley Swindall