The Hug and Pint presents:
Tiny Ruins
+ Kitt Philippa + Djana Gabrielle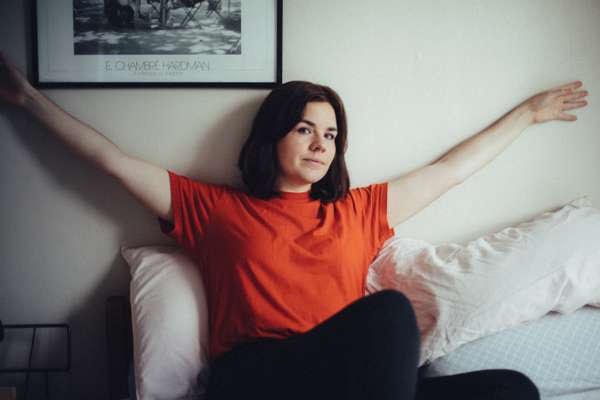 Tiny Ruins announces the upcoming release of their new album Olympic Girls on February 1st, 2019. In celebration, the new single and title track 'Olympic Girls' is released with its official music video today October 18th through Marathon Artists (UK / EU) and Milk! Records (AU).
Line Up
"Her voice, somewhere between Karen Dalton and Nathaniel Rateliff, is filled with contradictions - fragile yet forthright, vulnerable but fiercely determined - the lyrics allusive and elusive as dreams" - **** MOJO
"She's managed to avoid the applied angst that so often ruins the work of female singer-songwriters and created a debut album of vast beauty" - TOM RAVENSCROFT, BBC 6 MUSIC
"Exquisite." - WORD
Tiny Ruins will release their second album, Brightly Painted One, on 5th May. The album is their first since signing with Bella Union in the UK/Europe.
Formed as a solo project in 2009 by songwriter Hollie Fullbrook, the band now includes bassist Cass Basil and drummer Alexander Freer. While continuing to be based in their native New Zealand, Tiny Ruins has spent much of the past three years touring throughout Australia, Europe & the US, opening for artists such as Beach House, Joanna Newsom, Fleet Foxes, Father John Misty, The Handsome Family and Calexico.
Lyrically ambiguous and poignant, the songs roughly follow in the traditions of folk and blues that Fullbrook has drawn on in the past, engaging moods both hopeful and world- weary. Yet there is more of an expansive approach to this album - where debut Some Were Meant for Sea presented a host of characterful vignettes, Brightly Painted One follows a journey, cyclical and whole, with tones falling between dream pop and folk-blues.
While still retaining a minimalist approach, this sophomore release is layered and shaped with an array of brass, percussion and strings.The arrangements are lush and fully-realized, with the warm fuzz of hammond and rhodes keyboards, subtle string parts and electric guitar jangles and thrums. Brightly Painted One was recorded with engineer Tom Healy over several months in an underground warren of passageways and small rooms known as 'The Lab', in Auckland, the band's hometown.
The writing of these songs spans roughly three years, growing out of Fullbrook's varied life of touring, working when home, relationships and everyday observation. From the mountain walks of She'll Be Coming 'Round , the roof-tops of White Sheet Lightning and the street corners of Reasonable Man, the songs document the stasis and the movement of life; of persevering its humour and mystery.
Brightly Painted One will be released 5th May on Bella Union.
View Profile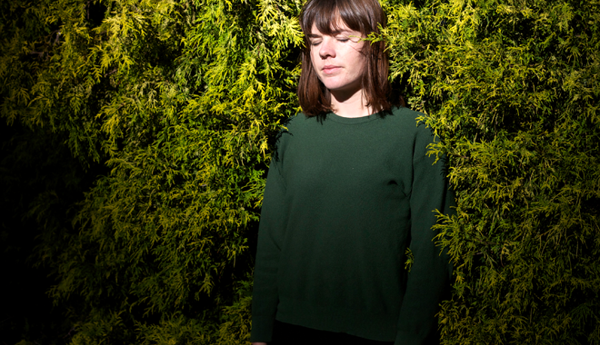 Kitt Philippa
Djana Gabrielle is a French-Cameroonian singer songwriter. After graduating from law school, she travelled extensively for a few years, working for local charities. Back from her travels, she spent a few introspective months in her hometown of Clermont-Ferrand, in the French region of Auvergne, at her parent's home, where she laid the foundations of what would become her first release. She then decided to move to Paris to focus on music and started playing small gigs around the city. Paris was a stepping stone : 4 years of learning and growing as a singer songwriter. With time and the desire to explore a different path, Djana Gabrielle moved to Glasgow, a city she chose for its vibrant music scene and where she recorded her debut EP released in December 2015.
View Profile