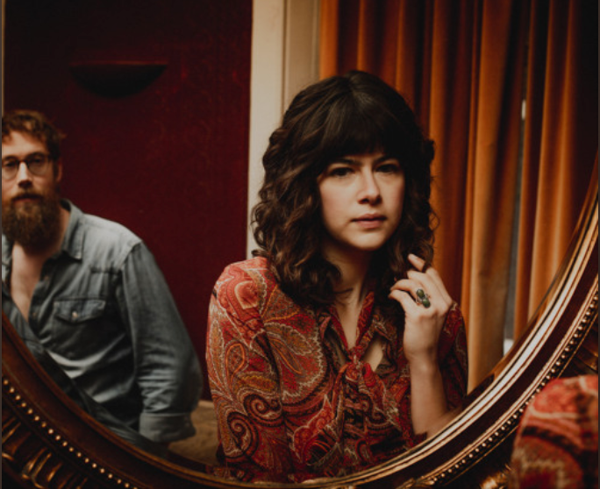 The two members of Native Harrow revisit the twilight twang and vintage vibes of the 1970s Laurel Canyon folk scene with this softly strummed ballad. Don't let the optimistic title fool you; "Happier Now" finds singer Devin Tuel standing her ground and embracing her own melancholia, while band mate Stephen Harms chimes in with major 7 chords and unhurried percussion."
The singer-songwriter is at home in Newburgh, NY reflecting on her third album, 'Happier Now' (out 2 August on Loose Music), as well as the difficult sojourn the former ballerina and classically trained singer has had to traverse to become the writer and performer she was meant to be. Happier Now, released under her nom de plume, Native Harrow, is a set of nine songs recorded and mixed by Alex Hall (JD McPherson, The Cactus Blossoms, Pokey LaFarge) at Chicago's Reliable Recorders. The album was co-produced by Hall, Tuel, and her bandmate, multi-instrumentalist Stephen Harms.
The album was recorded in just three days in March 2018 during what Tuel calls "downtime" in the middle of a gruelling 108 date tour. The trio rehearsed and documented each song live on the floor, tracking as a band. No click tracks, scratch tracks, or even headphones; just three musicians in a small room, captured with Hall's collection of vintage mics and some subtle retro production techniques. The band cuts out clear and vibrant narratives on fear, love, the open road, ill-fated relationships, and coping with the state of the world. Each starlit image is framed within her warm, enveloping vocals and the careful, profound considerations of Harms' musicianship. Start to finish, the new record pours forth from her very bones, and you get the overwhelming sense she has never been more daring and honest than right now.
Line Up
Sorores, the new 90-minute 2x LP from Native Harrow blows open their British Folk meets Laurel Canyon soundworld to make way for darker avant-garde folk rock, art rock edginess, sitars, west coast jazz, middle eastern rhythms, and desert psychedelia.
Following the release of Sorores, the duo traveled across the US and Canada, performing 80 concerts on the "Sorores Tour." In the fall, after opening east coast shows for The Cactus Blossoms, Native Harrow ended the year with the 70 show "World Gets Quiet Tour."
Native Harrow will begin 2018 with more than 100 concerts throughout North America on the "New Year Eyes Tour" running from January 12 - May 12, stopping only for a week in March to record their new album at Reliable Recorders in Chicago. Their record (following 2015's Ghost and 2017's Sorores) will be helmed by producer/drummer Alex Hall (JD McPherson, Cactus Blossoms, Pokey LaFarge). Following a summer Europe tour, look for the fall release of this as yet untitled album.
For more information on Native Harrow and the New Year Eyes Tour- www.nativeharrow.com
View Profile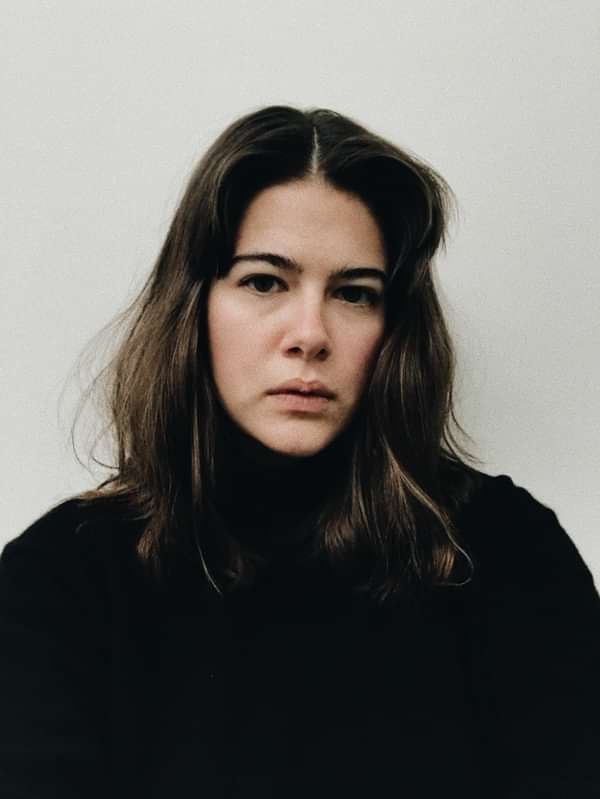 22 year old Glasgow based singer/songwriter currently working hard on releasing new material in 2020/21. Kirsteen Harvey grew up listening to a variety of musicians and genres that have played an influential role in shaping her signature sound. Now, as a young Scottish musician, she aims to offer something different and unique to her listeners by creating and sharing original music. Kirsteen has been involved in the music scene in Glasgow for the last few years now. Starting off within performing arts, it was in 2017 when she decided she wanted to branch out to try songwriting and recording. Kirsteen then spent the next couple of years working with different genres of music, experimenting with sounds, and gigging around Glasgow. It wasn't until 2020, where we finally get to hear the jazzy/country vibes incorporated in her new line of releases, Tongue Tied, Feels Right to Me and Dancefloor Treason. Kirsteen released her first official music video for favourite single Dancefloor Treason in December last year. These new tracks acted as the first releases of many, and successfully gained recognition from various radio stations and vlogs from Scotland and beyond. The tracks have been supported and plugged by the likes of the SSE Hydro and BBC introducing. Kirsteen continues putting out lots of music in 2021, starting with 'Heads on the Table' in February, Kirsteen is due to release another series of catchy tracks in summer 2021.
View Profile