The Wood Burning Savages
+ Eat The Friek + Ex Wives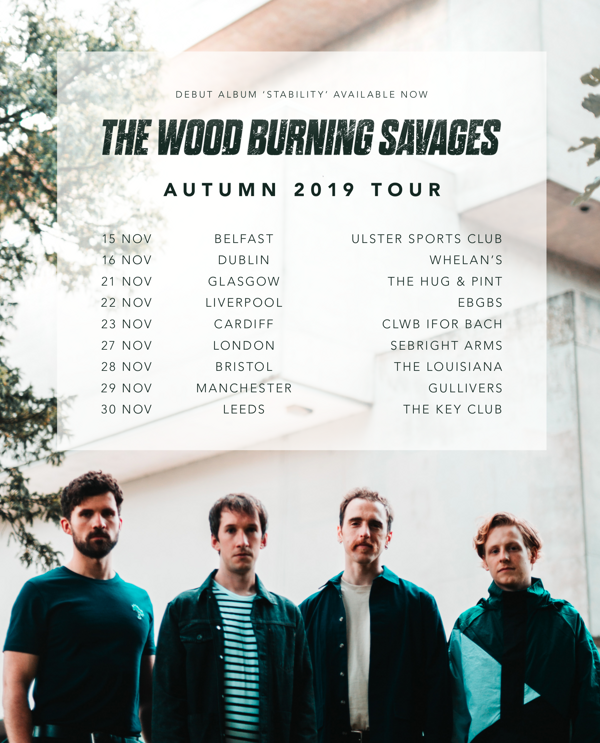 The Hug & Pint presents The Wood Burning Savages + Ex Wives & big FACE
Line Up
The Wood Burning Savages are a provocative fast-paced punk rock band from Derry City, Northern Ireland. Proudly wearing the rebel spirit of their hometown on their sleeves, with pulsating riffs and a sharp political edge, they are often compared to Manic Street Preachers, Future of The Left and Queens of the Stone Age.
In 2018 the band self released their proclaimed debut album 'Stability'. That album went on to beat out Snow Patrol, Ash, Bicep and many others to win the NI Music Prize for Best Northern Irish Album of the Year, the first ever rock act to do so.
Stability featured the singles 'We Love You', 'Living Hell', 'Purple Heart' and 'I Don't Know Why I Do It To Myself'. Frontman Paul Connolly describes 'Stability' as:-
'A collection of songs about a working class furious at years of empty promises from billionaire Tory MPs who have no insight into everyday life. It's an album about how these empty promises lead to empty factories and fill job centres with disillusioned people stuck in a cycle of patronising and humiliating Steps To Work schemes.'
It was produced by Rocky O'Reilly (Touts, Cassels, exMagician) in Start Together Studios, Belfast, and mastered by Robin Schmidt (Wolf Alice, The 1975, Jake Bugg).
The band has been lauded for their frenetic live shows winning Northern Ireland Live Band at the Year at the NI Music Prize 2018. Each night they serve up a full-blooded cocktail of breakneck guitars and frenzied anthems. With each track The Wood Burning Savages share gritty real life tales of disillusion and indignation, giving a voice to a generation more marginalised and divided than ever before.
Over the past few months The Wood Burning Savages have supported Skinny Lister across the UK and Irish rock legends Therapy? *throughout their Irish Tour. They were hand-picked by Jesse and Sebastien of *Death From Above *to support them on the Irish leg of their European tour and will be playing their largest gig to date this summer when they support *Snow Patrol in front of tens of thousands at their open air homecoming show in May.
Having played the BBC Introducing tent at Glastonbury, the band went on to play riotous sets at festivals throughout Ireland and beyond, performing in Scotland, Poland and Germany.
Their music has even been embraced by the world of wrestling with Philadelphia grappler 'The Product' David Starr selecting 'We Love You' as his entrance theme!
They've been championed by BBC Introducing in Northern Ireland, BBC Radio 1, RTE 2FM and have recently played in session for BBC 6Music and Dublin's Today FM.
View Profile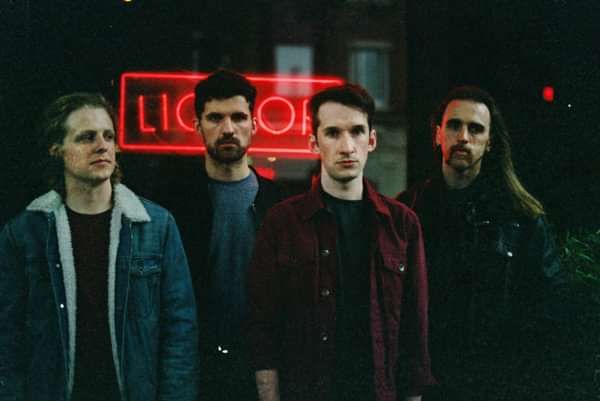 Eat The Friek
Ex Wives are three men with gubbed ears and limited ambitions. French people like us, though.
View Profile