Any Other
+ Death Bed + Tongue Trap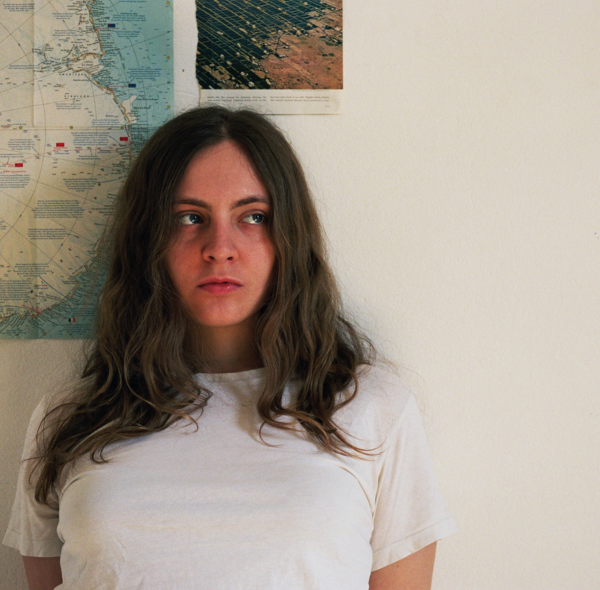 And now what, should I quit playing? This is what Adele Nigro, now 24 years old, puzzled over, trying to deal with a past that just went off with her old band and a future still to be written. But Adele doesn't quit, and this is how Any Other is born, with an indie rock attitude that will take you back to the 90's of Pavement and Built to Spill, but also to contemporary songwriters like Waxahatchee.
In her 2015 debut album, "Silently. Quietly. Going Away", you will find stories about growing up, difficult separations, and a strong desire for taking revenge on the bad things that happen in our lives. Three years later, things have not changed: Adele isstill writing songs about growing up, breaking up, learning to cope, all the things that make your twenties the blinding, white-hot experience that people tend to go back to in their mind, for the rest of their lives. What has changed is the musical texture that binds her stories together: "Two, Geography", her second album out September 14th, 2018 on 42 Records (home of some of the top indie artists in Adele's native Italy) is a much more mature, complex and freeform collection of songs that bears the traces of several different influences. The American indie-folk of Phil Elvrum (The Microphones, Mount Eerie), the guitar work of Jim O'Rourke and David Grubbs, spiritual free jazz and orchestral arrangements as well as classic songwriting by Carole King and Joni Mitchell filtered through a thoroughly contemporary sensibility.
Walkthrough, the first single off the forthcoming album, is accompanied by a video that is as suggestive as it is minimal. The song is a raw, emotional tale of a relationship gone sour to the point of numbness set to an ever-changing, almost free jazz flow of guitars, drums, horns and piano; a brave, original choice and a statement of intent from a young artist who is unafraid to experiment and boldly go where very few musicians would dare to venture.
Line Up
Any Other
Death Bed
Tongue Trap began at Edinburgh's Girls Rock School in 2016 and are already being noticed for their unflinching take on topics from relationships and sexual assault to eating tacos and getting your period on the bus.

Tongue Trap are a three piece from Glasgow made up of close friends Kim, Izzy and Alec who like to make pedals and record 'bedroom rock' together and are described as "sparkling with the right doses of playful gusto and pointed, feminist lyricism" by The Skinny Magazine.

Influenced by bands like the Pixies, Fugazi, Sonic Youth, Screaming Females, the Julie Ruin, the Microphones and Sleater Kinney. 
Tongue Trap have played all over Scotland having supported international bands like Cribs, Cherry Glazerr, Taco Cat and Skating Polly, Baby In Vain.
View Profile