IVW: Giant Drag
+ Deutsche Ashram + Gift Horse
Buy Tickets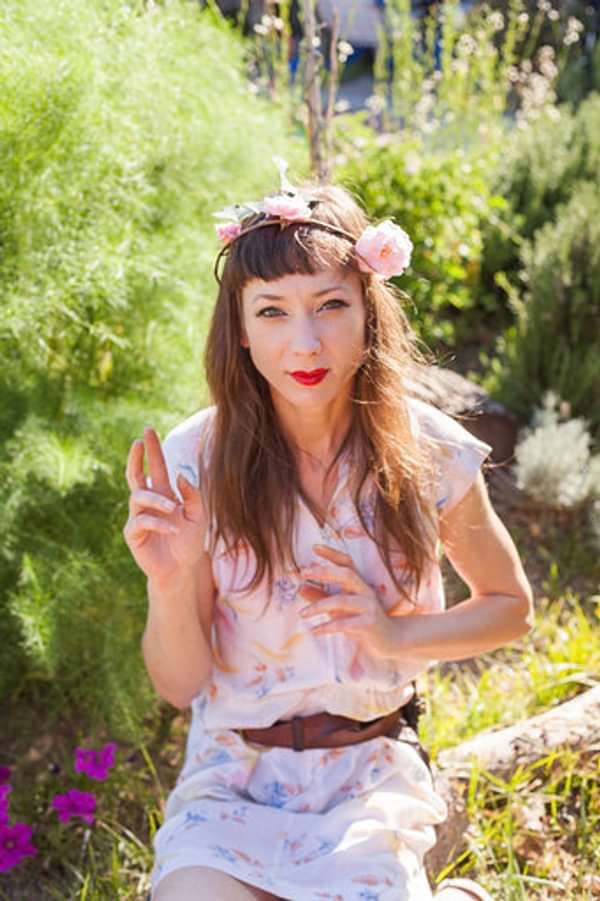 Giant Drag's Annie Hardy has been through several incarnations at this point; the girl we came to know and love, voted 50th Coolest Person in The World by NME Magazine back in the day. Then there was Annie Hardy 2.0 who gave us the chaotic yet magical Giant Drag Farewell Tour. Post-farewell Hardy has seen much loss and tragedy, her infant son and his father both died within the same year, friend and bassist Alvin DeGuzman died of cancer and even her cat was tragically killed. Through it all somehow she has transmuted her pain into glorious works of art such as 2017's debut solo LP Rules (Yeah! Right Records/Full Psycho Records) and in so doing has been transformed to Annie Hardy 3.0, a ballsy powerhouse of freestyling comedy mastery with the same vulnerability and tender heart that has always been her mainstay. This winter she will triumphantly return to Europe and UK to take Giant Drag for a spin again, partially to promote Hearts & Unicorns being released on vinyl by Yeah! Right Records and also to promote her newest solo EP Saves which comes out digitally on 11/11 and is a themed record of all what Hardy calls "flow state songs that came out finished from start to end, as if I was receiving a fax from the 7th dimension" and features guest appearances by Don DeVore (Collapsing Scenery, Ink and Dagger), Ryan Rapsys (Euphone, Joan of Arc) produced by Hardy and Collin Deatherage, for digital release on Full Psycho Records. The Resurrection Tour is slated for late January/early February and promises the classic grungey rock ballad favorites and some new antics, courtesy of Annie Hardy 3.0.
Line Up
IVW: Giant Drag
Deutsche Ashram
Gift Horse came together in the months after it's members graduations. Initially a bit of craic, Gift Horse found their footing and became increasingly interested in the folk melodies and songs of Ireland, Scotland, England and beyond. With experience from a plethora of performing backgrounds, Gift Horse puts a unique twist on traditional tunes and brings energy to the songs of old.
The band features members Ben Dyer on bass, Siubhán Macauley on piano and vocals, Rebecca Young on fiddle, vocals and the occasional drum, and Harry "Half-Pint" Moore on guitar.
View Profile