Celtic Connections: Brigid Mae Power
+ Molly Linen + Jason Riddell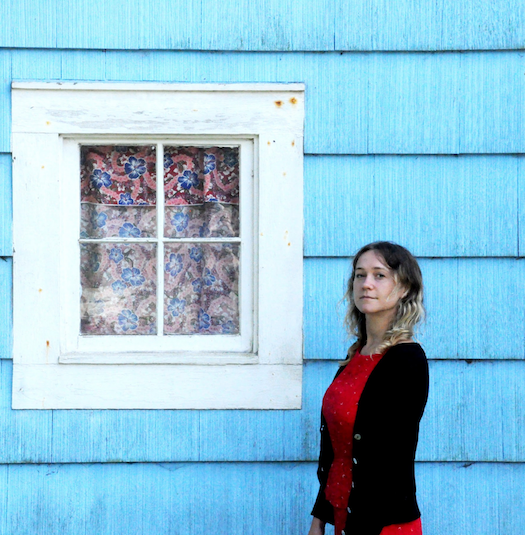 Brigid Mae Power is an Irish singer-songwriter and multi-instrumentalist who paints her songs in dreamily expansive strokes, transporting earthly compositions into universal and exultant realms.
"The Two Worlds churns like rough seas, Power's voice veering between steely warning and piercing transcendence" – THE GUARDIAN
Her self-titled debut on Tompkins Square was a majestic suite of reverb-swathed laments for voice, guitar, piano, accordion, and harmonium, recorded at the Portland studio of key musical foil Peter Broderick. Themes include transformation, change, motherhood, acceptance, strength, courage and trust. In the words of Power, the album is about "trusting if you lose yourself or your way — you can come back".
Upcoming album The Two Worlds is another masterful collection of effortless, affecting folk, and an album that furthers the songwriter and multi-instrumentalist's already stellar reputation.
"The Two Worlds is Power's most ambitious and her most introspective" – PITCHFORK
"The two worlds coexist beautifully here, the soft Power and the raw" – UNCUT
Live, Brigid can encapsulate the timeless magic of her songs either solo or as a duo with Peter. Thus far she has toured throughout Ireland, UK and the US together with artists including Lee Ranaldo, Richard Dawson, Alasdair Roberts, Peter Broderick and Ryley Walker, with performances at Le Guess Who? and TUSK festivals along the way.
Line Up
Celtic Connections: Brigid Mae Power
Molly Linen
I'm from a town called Tain and live in Glasgow. I've been lucky enough to play with acts such as De Rosa, Withered Hand, RM Hubbert, BMX Bandits and The Cribs over the last couple of years. My music's been described as 'touching base in sublime pop, jaggedy grunge and the quietly thoughtful', Will Bell, Cave of Wonders.
If you'd like to get in touch, please send me an email at jason.g.riddell@gmail.com - or message me on Facebook here, https://www.facebook.com/JasonRiddellMusic.
View Profile