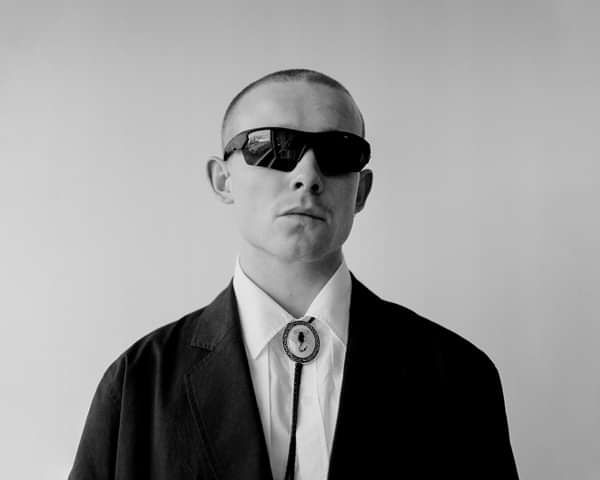 After the enormous support for his recently unveiled singles "Dangling" and "Running" earlier this year, which have since been supported by BBC Radio 1's Future Artists w/ Jack Saunders, premiered on BBC 6Music, and received regular rotation on BBC Introducing, VC Pines has now announced the details behind his long-awaited debut album 'MRI' set for released on September 8th via Believe (pre-save HERE), alongside the vibrant new single "Colours" and announces his debut UK headline tour - tickets on sale 10am Friday 5th May.
With images of brain scans and x-rays becoming a symbol of his latest material these last few months, the title 'MRI' comes as no surprise to those paying attention. Recently diagnosed with epilepsy, having suffered with seizures since he was seventeen-years-old, the sound of an MRI has been omnipotent throughout his recent years, and now becomes the inspiration behind his new full-length release.
Speaking about the new LP, he said, "MRI encapsulates the shifts and the scoops that my brain goes through on a daily basis. It covers themes of neurology, love, jealousy, addictions, confusion, nurture and most of all nostalgia. I wanted the opening track, 'Chamber' to feel and sound like a seizure. It's warm and welcoming and soft, much like the pre-sensations I have, but stitched to it is the huge juxtaposition of an MRI scan, stabbing into your ears and carving mental scars like some aggravated, untamed beast until it eventually falls asleep. The album rises and falls, a bit like growing up in London. Sometimes you feel like jumping out into the world or out the window, and other days you need to dive down and be alone in your thoughts. As an independent artist, creating this was a difficult but rewarding process, especially being able to retain full creative control. It's tough exposing yourself and your insecurities on a record, but I really feel like a weight has been lifted."
Showcased by the new lead single "Colours", this new outing perfectly reflects the broad and inventive direction VC Pines has been pursuing since the start of 2023. Bringing together a delicious mix of indie, R&B, and soul influences throughout, he looks to continue his luxurious sound once again with this dynamic new effort.
Adding about 'Colours', he said, "Colours was written between myself, Ross MacDonald (The 1975) and songwriter/producer Ed Thomas. It takes the piss out of drunken calls to your ex. The mid section hits like a sudden wave of regret that you'd feel the morning after, until inevitably you get drunk again and your cares are thrown back out the window.
"I also wanted the song itself to sound and move like a London night bus journey on the top deck. Certain elements come in and out like the characters you encounter.We wrote the song at Ed's studio, and later me and Ross built on the production together. I loved each step of the process and letting the tune grow and grow until it explodes into the fast paced traffic that it is at the end."