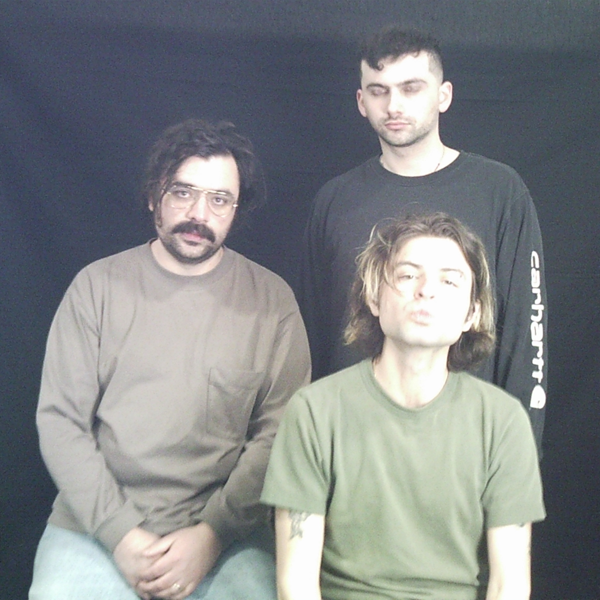 2022 saw the release of Horse Jumper of Love's latest full-length, Natural Part, and now less than a year later, the band are back with an unexpected new release. Heartbreak Rules is a mini-album of sorts: a collection of eight completely fresh songs, two reimagined versions of standout tracks from Natural Part, and a cover of The Smashing Pumpkins classic, "Luna." But the most striking thing about Heartbreak Rules is the volume–or more specifically, the lack of it. This is a sparse, intimate version of Horse Jumper of Love, one that forgoes the waves of fuzz and feedback, and instead highlights the indelible songwriting at the core of their music. 
Heartbreak Rules was written and recorded solely by vocalist/guitarist Dimitri Giannopoulos, but it is undeniably a Horse Jumper of Love release. "When I started writing, I didn't really know what it would be," he explains. "I went into it with no intentions." Seeking a creative outlet during the pandemic, Giannopoulos decamped to the Catskills with engineer and longtime band collaborator, Bradford Kreeger, and the pair spent five days casually recording what would become Heartbreak Rules. "It was really fun, we were drinking heavily and grilling steaks," Giannopoulos laughs, adding, "We only brought the bare minimum stuff: a practice amp, a midi keyboard, a very spare drum kit. The low key vibe just made the songs sound great to me because I knew I was in a good headspace."
That laidback and peaceful feeling comes through in Heartbreak Rules' hushed and unvarnished recordings, making the expert songcraft shine through even more. "As I play music more, I just want to play quieter," Giannopoulos says. "We're rehearsing these songs as a full band now and we're not blasting our amps like we used to–it feels really good. I think it has to do with our confidence level at this point. I used to play loud because I wasn't confident in my vocal delivery or my lyrics, and now I want to showcase those things." 
The eight new songs on Heartbreak Rules accomplish just that, with the minimal arrangements and earworm melodies of the title track, "A Tune Drifts Out The Window," or "Snake Eyes" metamorphosing  Giannopoulos into an otherworldly acoustic balladeer. Elsewhere, "Queenie's Necklace" and "Pendulum" still manage to incorporate the elements of dissonance and tension that are essential to Horse Jumper of Love's sound, now only made more effective by the sense of space and distance within the recordings. Giannopoulos provides his surrealist musings on family, friendship, vices, and the unpredictability of life–his voice and lyrics confidently upfront in the mix as he paints pictures with words just as vivid as the melodies that carry them.
Heartbreak Rules ends with the hazy cover of "Luna," an early Horse Jumper of Love recording from nearly ten years ago. Unearthed from Giannopoulos' collection of old Tascam tapes, the track is gauzy and relaxed, but also a fitting line between the band's past and their future. "Recording these new songs sort of reminded me of how I used to do things. It was like a callback to how fun that looseness could be. These songs really just feel like they're for me because they weren't written with the studio or playing live in mind. There was no pressure around them." Luckily these songs aren't just for Giannopoulos, they're the essential next step for Horse Jumper of Love and we all get to follow their Heartbreak Rules.