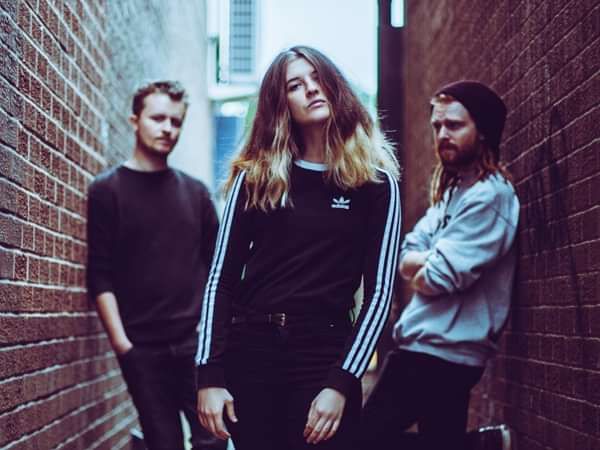 Three piece Math-Pop est. 2016. Slick tempo changes and repulsively catchy math pop melodies have established the FES as a scene staple in UK and international circles alike.
The debut album 'With Regards From Home' was released in April 2022 via Small Pond and is accompanied by a UK/EU tour with Standards.
Taking inspiration from artists across the spectrum like Fish Tank, Signals, St Vincent, Paramore and Biffy Clyro. Lyrically the band aren't afraid of exploring deeply personal topics like as identity, mental health, nostalgia and grief.
Featuring Pollyanna Holland-Wing on guitar/vocals, Tom Holland-Wing on drums and Matthew West on bass.
Line Up
FES are a 3-piece Math-pop group from Peterborough/Leeds who bring frantic yet catchy guitar melodies, glistening vocals and whacky rhythms to the stage. After kicking off in late 2016, FES have released 2 solo EPS, a split EP and 2 music videos.
2019 is set to be a full-on year for the band with more festival and gig appearances as well as more releases on the horizon.
View Profile