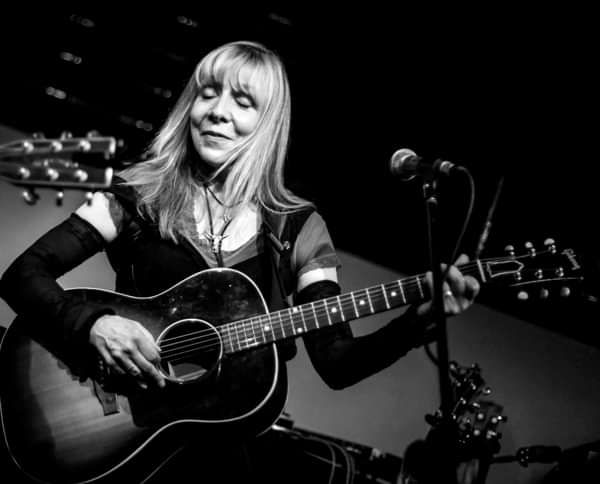 'A gift for melody, brave, poignant, entertaining, original' Guardian ★★★★
'An amazingly astute, moving, intelligent and connected songwriter…a voice like Kate McGarrigle meets Dory Previn. Wonderful'. Mike Harding
Charlie Dore is one of the UK's most respected singer songwriters. In an unusually diverse career her songs have won two Ascap awards, an Ivor Novello nomination and both the Overall Grand and the Folk Prize from the International Acoustic Music Awards.
Her 2017 album Dark Matter won both Album of the Year and Best Lyrics from the US Indie Acoustic Project, while her 2020 album, Like Animals, released mid pandemic won her the FATEA 2020 Female Artist of the Year award + Best Lyrics 20-21 US Indie Acoustic Project
Charlie has also worked as an actress in theatre, film, (the award-winning Ploughman's Lunch, playing opposite Jonathan Pryce) TV, Radio with Eric Idle and co-founded London Comedy Impro venue, The Hurricane Club, performing alongside many comedy icons including Bill Bailey, Stuart Lee and Robin Williams.
While her own albums favour her more eclectic/roots leanings, she is one of a handful of UK writers to achieve success across many genres, defined by the range of artists to have recorded her songs, including Tina Turner, George Harrison, Celine Dion, Lisa Stansfield, Paul Carrack, Ricky Ross and Jimmy Nail, notching upa UK No 1, a US No 4 and Top 10 hits in Italy, Germany and France. She has also composed for three BBC drama series and two films. Her own hit, Pilot of the Airwaves still features on Radio 2's core playlist and remains a worldwide radio favourite.
She continues writing for and with other artists and also enjoys mentoring emerging songwriters when she's not recording or touring.
December 2021 saw the release of her first ever Christmas EP The Man Who Built Christmas - which she plans to include in her 2022 tour sets on the basis that a good song isn't just for Christmas. Meanwhile she continues writing 'Background Noise', a series of essays about her life both on and off stage.