The London Astrobeat Orchestra perform Talking Heads
The London Astrobeat Orchestra
Buy Tickets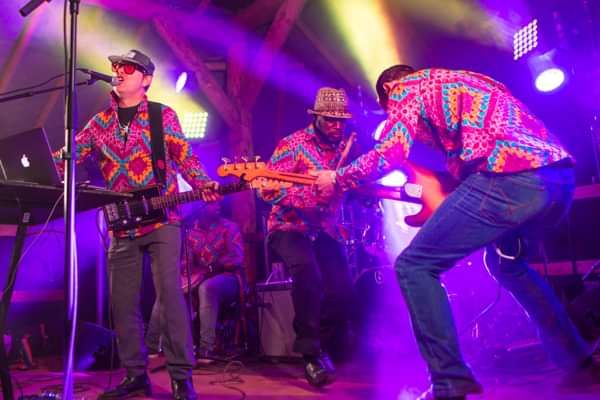 The London Astrobeat Orchestra have ignited a movement where cult western band repertoires are blended with African influences and have made quite an impact in doing so.
The band bring together the finest West African session musicians in the UK with legendary band leader & bassist Edd Bateman hosting rhythmic influences from Senegal, Guinea Conakry, Mali, Cameroon and Congo. Featuring members from Kanda Bongo Man's touring line-up with Bel-angeni Jeannot Musumbu on guitar, Felix Ngindu Kasanganyi on drums, blues rock and astropheric soundscaping guitarist and vocalist Londoner Julian Burdock, and renowned Guinean Master Griot kora player 'Mosi Conde'.
Selling out their first 4 debut shows at The Jazz Café, London, the band were affectionately nicknamed the 'African Talking Heads'. When you con-sider the afrobeat vibes, that run through all the best Talking Heads al-bums, it's both appropriate & correct that this collective of musicians, from West Africa, Europe & beyond should offer this completely unique take, of the finest of Mr David Byrne & Co's timeless compositions and has received critical acclaim.
Line Up
The London Astrobeat Orchestra