Celtic Connections: NoGood Boyo
NoGood Boyo + Yoko Pwno
Buy Tickets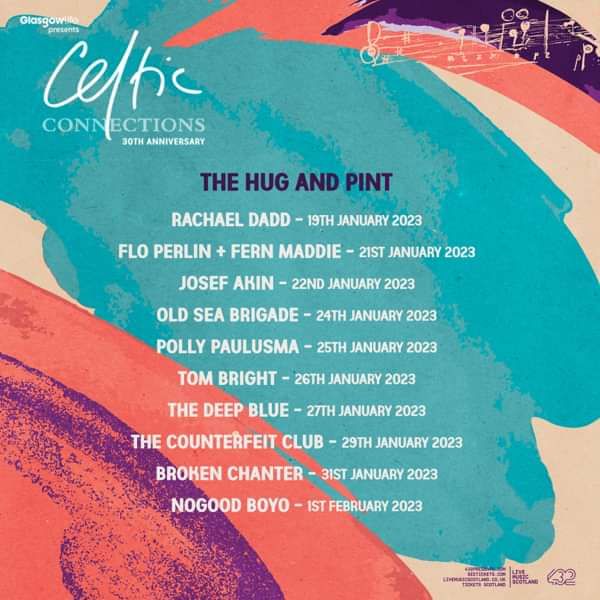 NoGood Boyo, Welsh trash-Trad group, are the only band you need to see if you've ever wondered what would happen if you locked Enter Shikari, The Prodigy and Meredydd Evans, in one room and told them to soundtrack the apocalypse.
Looking like steampunking Welsh Nanas in boiler suits their music is a mix of traditional Welsh language songs with 90s rave and nu-metal. It's all dressed up in boiler suits topped with shades and those traditional Welsh hats you previously only saw on biscuit tins and tacky merch at Barry Island.
NoGood Boyo are Beth, Sam, Aneirin and Jordan. Recent single, 'ONE DAY', is the perfect introduction to their mashed-up folk, EDM and metal. Based on the traditional Welsh song, 'A ei di'r deryn du', the track is produced to dazzling effect by band guitarist, synth player, and producer, Sam Humphreys, and tells of the timeless pain of searching for what is lost.
Singer and accordionist Beth said,
"On the surface, we hear a song about a lost love, and the blackbird looking for her, but for us in the band it goes deeper than that. It's really an analysis of the world in which we brought the track to life. We as a species are facing several crises. Compassion has been lost, the truth is being lost whilst disinformation is spread.
In reality, we're not searching for the woman of our dreams, but searching for a politician who will do what they fucking say they're going to do, we're searching for answers and actions that will combat climate change, and for human beings to start understanding that their right to an opinion isn't the same as the truth."
NoGood Boyo: reclaiming Welsh traditional music and shattering dancefloors from 2022. Dressed to party like it is 1699.
Line Up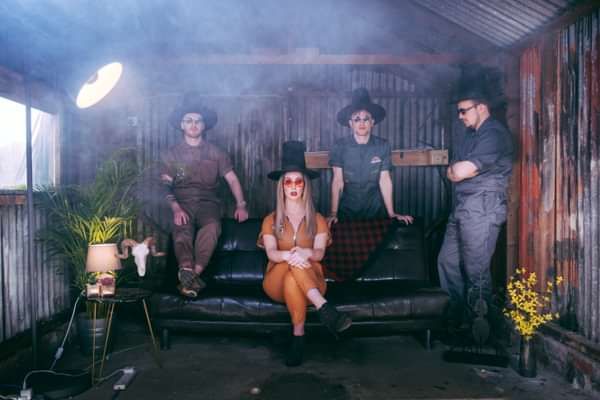 Yoko Pwno are a Celtic/Techno crossover band from Edinburgh. The brainchild of 4 young players who met on the cities' diverse music scene, they feature the talents of a classically trained wedding singer (Lissa), a fiddle playing acrobat (Lewis), a techno-loving dance music producer (Calum) and a self confessed 'gear nerd' drummer (Ali).
They bonded over a shared love of whisky, wild places and raves in the woods. Their music is a genre violating mixture of fiddles, drums, reels, basslines and breakbeats, and has been compared to 'Underworld playing a ceilidh... on Mars'.
Their influences include traditional acts like fellow Scots Shooglenifty and Martyn Bennett through to dance/electronic groups like Daft Punk, The Prodigy and Boards of Canada.
Yoko Pwno are currently recording their debut album with producer Iain Copeland (Sketch, The Peatbog Faeries). It will be released on Skye Records in Spring 2019.
View Profile