Bohemian Monk Machine presents:
Bohemian Monk Machine
Buy Tickets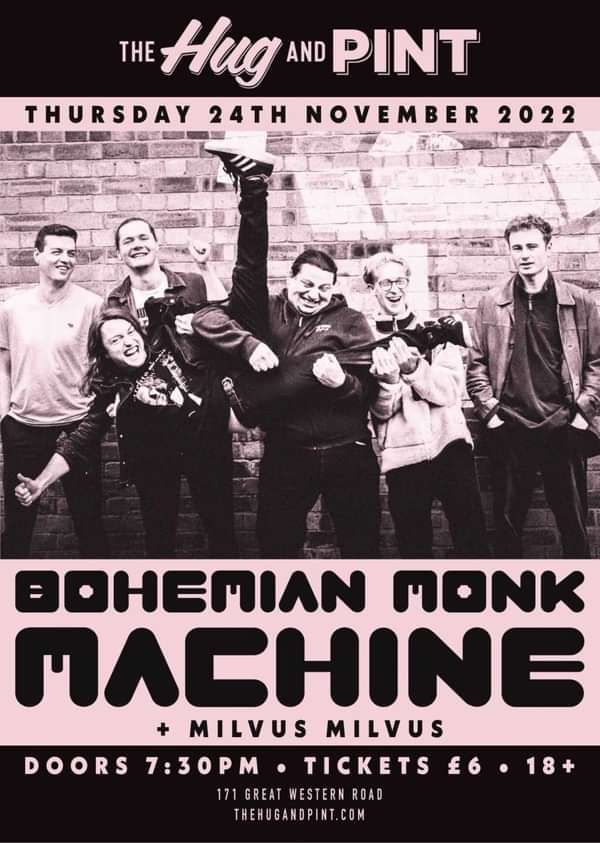 6-piece funk band Bohemian Monk Machine brings you a night of high-energy funk mania! Expect groove-based original material and an array of covers and reworks - ranging from 60's-era James Brown right through to the current sounds of Lettuce and Dumpstaphunk.
Support from Glasgow electronic duo Milvus Milvus. Known for pounding Electronic Rhythms with simple basslines and scratchy New Wave guitars. Think Talking Heads if they discovered House and Techno instead of Afrobeat.
Tickets: £6
Doors: 7:30pm
GET DOWN!!!