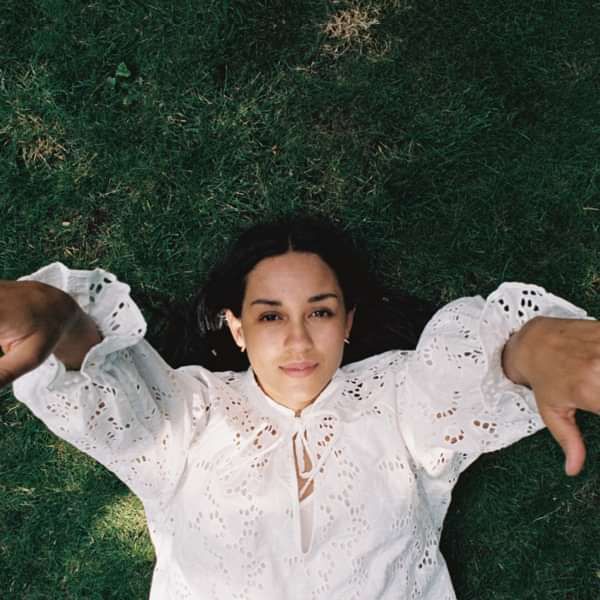 For a year, Eliza Shaddad felt as though she was trying to escape from herself. Newly married, the Scottish-Sudanese musician spent 2020 writing her new record, and recording it in Cornwall with her husband, producer Ben Jackson [BJ Jackson - Childcare, To Kill a King]. "I was getting to know myself in quite a profound and new way, I guess," she says. The previous few years had been fun but hectic – full of packed out tours in the UK and Europe with the likes of Lucy Rose, Kae Tempest and Turin Brakes and her first shows in the US. Shaddad has since found time to come to terms with new facets of her identity, as well as further delve into the fascinating heritage and traditions of her family. All of this is explored in her dazzling new album, The Woman You Want.  
The daughter of a Sudanese astrophysicist father and a Scottish mother who worked internationally with the British Council, Shaddad obtained a philosophy degree before studying jazz at London's prestigious Guildhall School of Music & Drama. Her debut EP was self-produced, and followed by a further two EPs and her debut album, 2018's critically acclaimed Future. Along the way she has garnered praise from publications including The Times, The Independent, MOJO Magazine, Rolling Stone and The Fader, as well as radio play on the BBC (with high praise from the likes of Lauren Laverne and Huw Stephens), Apple Music 1 and Triple J. Now Shaddad is preparing to release this startling new album, the culmination of a year's work and a moving portrait of a unique artist.  
"That album title, and the title song, are both specifically about who I wanted to be" Shaddad explains. "I was wrestling with the idea of wanting to be a better human, a better woman, a better wife, better friend, better daughter… and not really feeling capable of it… But the title's not submissive it's assertive - it's a direct challenge." More than anything, The Woman You Want is Shaddad's melding of the myriad, kaleidoscopic influences that make this such a vivid listening experience. It's a reconciliation of culture, of identity, of the traditional and the brand new. Even compared to Future, this record is a phenomenally assured and lovingly created work of art. 
First single "Blossom" is the perfect introduction. Shaddad opens softly; her lilting voice perfectly complementing the rocking-horse rhythm of the acoustic guitar. Gradually, like the spring buds she delights over in the lyrics, new colours emerge. The distinctive, cosmic synth sound from the Casio is a wonderful reference to Shaddad's African heritage. In March 1968, a ship carrying the latest Korgs, Moogs and Hammond organs was marooned on an island in what is now Cape Verde. The instruments were distributed to local schools, sparking an explosion in the use of electronic sounds that travelled from Cape Verde to Sudan, where contemporary music often still features that signature synth tone. You can also hear the jubilant ululation as the song comes into full bloom. 
"A lot of these songs start out as something else," Shaddad explains. "Ultimately they become about connections, or the lack of." The latter transpires on "Fine & Peachy", which could easily be interpreted as a riposte to a sulking lover. Yet Shaddad wrote it during a period of frustration at the music industry, when she decided to take control over her own career rather than leaving it in the hands of others. Even the guitar has an attitude; sharp post-grunge strumming and electronic twangs precede Shaddad's sardonic delivery: "F*** you, just tell me what you want to say/ Instead of screwing with my head for days." Here, her voice is sharply reminiscent of a young Sheryl Crow, as she slips into a slightly husky lower register.   
It was a big decision for Shaddad to work with her partner. "We held off for a really long time," she admits. "In some ways it was brilliant because you can be perfectly honest with each other, but in other ways... it's impossible to hide your moods from your partner. Whereas if you're going into a studio with people you don't know that well, you'd probably just deal with it and get things done." Fortunately Jackson, who produced the album with Shaddad at their home, passed the test with flying colours. The Woman You Want contains all of the fizzy energy of her live performances, along with a freewheeling style to the musicianship, but also quieter moments that are fraught with emotion. 
"I think I felt a lot freer to experiment, to be honest," Shaddad says. Previously she might have stuck to the kind of raucous song that goes down a treat with a live audience. Now, though, she allows space for the record to breathe. This frequently makes for a deeply emotional listen. "Tired of Trying" is a frustrated exhalation delivered in Shaddad's keening falsetto; her voice entwines with that of Ben's to creep over shivery percussion, like tendrils of ice across a windowpane. "There are definitely moments on this album where I want people to be sat in their rooms, in tears," Shaddad grins. But the album is full of positivity too, influenced in part by the blissed-out, psychedelic country of Kacey Musgrave's Grammy Award-winning 2018 album, Golden Hour. "It such a beautiful, mesmerising album," Shaddad says. "I remember reading I think that she'd just got married when she recorded it, and she was really happy, and you can hear that. It really encouraged me, because I thought 'you know what, you can be happy and you can still make a good record!" 
Shaddad didn't always plan on getting married – quite the opposite. In doing so she found herself trying to work out what that meant for her independence, but also its relevance to the traditional side of her family. They play a big part in this record "In the Morning (Grandmother Song)" – on which the sense of loss is palpable – was written after
a long period of mourning for both Shaddad's Sudanese and Scottish grandmothers, and in the wake of stays in hospital for both her parents. "Everything was happening at once and I felt really far away from everybody," she says. At Jackson's suggestion, she allowed the emotional intensity of the lyrics to be amplified not by crashing drums or cinematic synths, but by the dignity of stark piano notes and achingly beautiful strings that are full of yearning.   
By the album's close, the listener will be reassured that Shaddad emerged from the recording process with a heightened sense of self-possession. As a student of philosophy, she struggles to believe that music is her only calling. "There have been many times where I've felt like an imposter, or I didn't fit in or measure up," she says. "The one time that disappears, where I know I'm in the right place at the right time, is when I'm singing. I'm connecting with myself." There's no doubt that The Woman You Want will connect audiences around the world, too. Shaddad's album is a burst of sunlight breaking through the clouds.  
Line Up
Eliza Shaddad
Kate Kyle is a 17-year-old singer songwriter from South-west Scotland with a passion for country music. She has performed continuously for the past 7 years and has gained the support of larger bodies such as Dumfries music Conference and Resonate Music conference having been a featured artist with both organisations. The opportunity to play this festival would be of great significance to the development of Kate's career and we have no doubt she will deliver on all occasions. Thank you for your consideration.
View Profile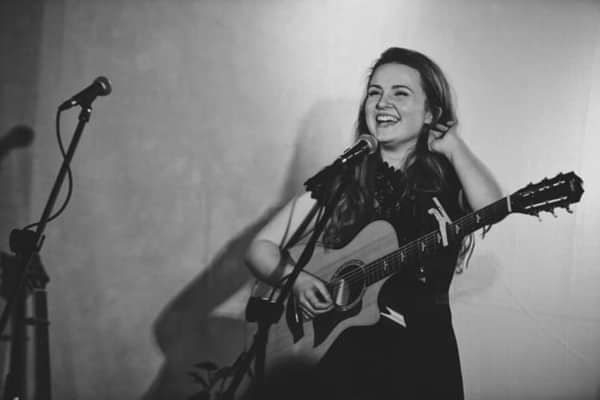 Rosa Zajac