HANYA
+ The Wife Guys of Reddit + Bobby Kakouris
Buy Tickets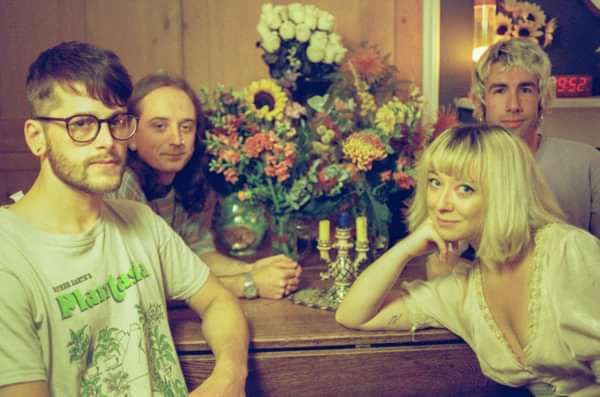 Making their ascent from Brighton's thriving talent pool, indie upcomers HANYA continue to show us they have a lot to offer. Named after the hannya mask traditionally worn in Noh theatre, the group was originally constructed by guitarist and vocalist Heather exploring the many faces of a female psyche; later the fully-formed collective emerged, recruiting three friends with impressive musical backgrounds to assemble the dreampop quartet.
Thanks to the group's captivating songwriting, hazy soundscapes and thick-grooved basslines, HANYA have received a whirlwind of support across the alternative scene from key UK tastemakers in radio, including Jack Saunders, Huw Stephens (BBC Radio 1) and Tom Robinson (BBC 6 Music), as well as a plethora of support from leading UK DIY press including The Quietus, Gigwise and Line of Best Fit. Following on from their trip stateside to New Colossus festival in NYC, HANYA released 'Texas' the follow-on single from their EP 'Sea Shoes'. The track received a wash of support across the alternative realm, leading to Clash Magazine naming it "A gorgeous shoe gaze hymn" and Jack Saunders remarking "It's a beauty, that." During his hotly-tipped BBC Radio 1 Indie Show. Don't miss your chance to catch HANYA's intimate shows before they follow-on in the steps of their peers, this group have guaranteed their spot as a band with momentum. 'Live they create truly a mesmerising and unforgettable experience'. Clash Magazine.
"What Hanya do incredibly well is performing musical u-turns. Their songs may start off as an earnest ballad then – BAM! it's a full-blown post-punk rager." The Quietus.
"All-consuming, addictive offering…drenched in sublime shoegaze" Line of Best Fit.
Line Up
"With definite hints of brooding pedal-tapping and chilly synth winds, this new cut packs a big pop punch too. Starting off sunny and carefree with the classic vocals of band leader Heather Sheret, the single soon finds its way to more meandering, expansive instrumentals that evoke 90s dream pop with ease." - Gigwise
"The band's potent songwriting matches indie rock crunch to ethereal shoegaze, resulting in something highly infectious. Gorgeous, shimmering effects linger amid their melodic fine-tuning, while lyrically the band seem able to go a little deeper than most." - Clash Magazine
"HANYA take elements of sugary dream-pop, '70s psychedelia and hauntingly ethereal shoegaze, creating something that feels both classic and contemporary, and utterly unique to themselves." Line Of Best Fit
"Blending dream pop, shoegaze and 60s/70s psychedelia, Hanya's hypnotic concoctions are an immersive experience. The lead single from the Brighton quartet's brand new EP 'Sea Shoes' is part Cocteau Twins, part Velvet Underground & Nico – a stylish and shimmering sonic delight that feels like the soundtrack to a sprawling desert landscape." - Hidden Herd
View Profile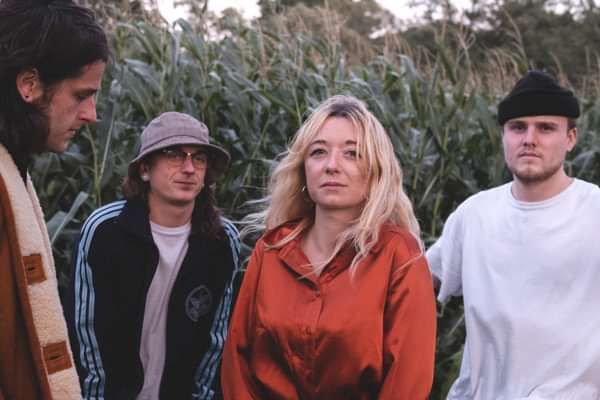 The Wife Guys of Reddit
Bobby Kakouris is a non-binary singer-songwriter and producer based in Scotland. They craft short alternative pop snapshots that are by turns beautiful, playful and tragic. They have shared original songs and covers on YouTube for over a decade, fostering a globally diverse fan base. Pre-pandemic, they performed regularly in Glasgow, notably supporting Dream Wife at SWG3 and featuring at Stag and Dagger and The Great Western.