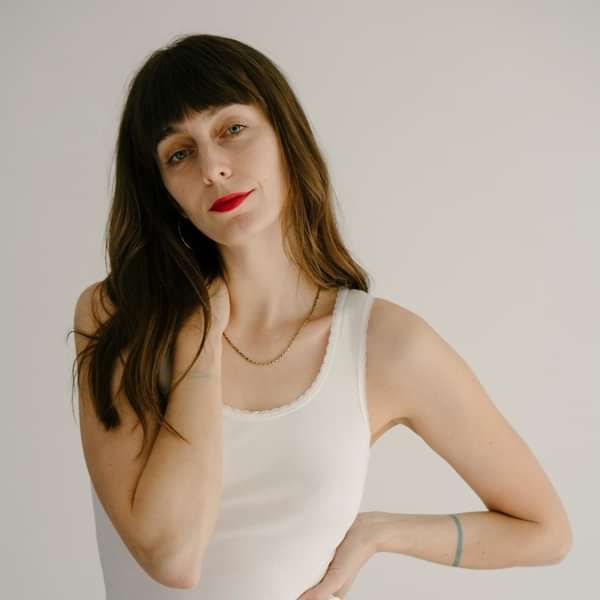 General Admission (e-ticket)
One of the deep pleasures of listening to a well-crafted album is the way it becomes inextricable from a mood or a moment, a habit of mind or a time of day. With her new album L.A. Flame, Anna Ash captures those long late afternoons when the sun is low but the heat hasn't yet broken, when you wipe the dirt-muddled sweat from the back of your neck with the condensation on the day's first beer.
Call it country, call it rock'n'roll, call it pulling off the road somewhere between Silver Lake and Bakersfield just to roll a cigarette, kick at the gravel, and brood. The nine songs on L.A. Flame — recorded during the summer of 2018, including four days at Stationhouse Studio in Echo Park — are sparse and warm, tightly arranged and shrewdly observed.
Last year, Ash's cover of Lucinda Williams' "Righteously" was featured on an episode of Billions. And though Williams is a useful reference point for Ash's sound (see also: Sharon Van Etten, Tift Merritt), the songs on L.A. Flame reveal a singular singer and songwriter at work. Ash regards all with a gimlet eye: her songs tell of friends lost to love and loneliness, lovers who conflate real life and fiction, experiences that refuse to conform to familiar plot lines. She sings from within the messiness of quotidian life with a voice that can soar high above the song (but only to better survey the matter at hand).
L.A. Flame is a tumultuous record — mellow then volatile, withdrawn then confrontational, full of revelations, recriminations, revisions, and revivals. "This isn't the first time I let me spirit die," she sings knowingly on "Required Ending."
The album's sound is built on a tight backbeat provided by drummer Theo Katzman and bassist Aaron Stern, while Matt LaRocca's and Jason Robert's lead guitars coil and unravel across the songs, alternately atmospheric and searing. Ash self-produced this record, a process that was, she says, a "constant trial of confidence." But you wouldn't know it to listen. "A lot of me making L.A. Flame was," Ash explains, "trying to trust my own ears and instincts, and trying to remember that I'm the only person in the room who knows what this record should sound like." And the record that emerged, out this September, sounds sure-handed, textured, and warm, with an intimate fidelity to the live performances of these wry and rueful songs.