Endless Summer: Liquorice
Liquorice + Lo Rays + Brat Coven + Bight
Buy Tickets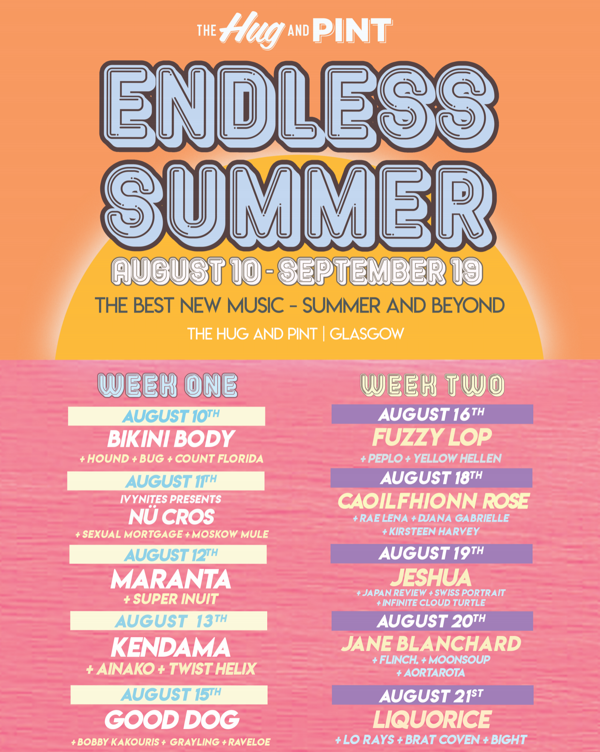 Please select the artist you are coming to see. All tickets are valid for the full show.
A celebration of live music and the best new artists in Scotland.
The Hug & Pint, 10th August - 19th September 2021
Line Up
Edinburgh-based band Liquorice draws inspiration from streams of alternative, folk and punk music to create a colourful and unlikely sound. They've thrown themselves into the Scottish scene with a refreshing and unique style and presence, citing influences such as PJ Harvey, Blondie & Bikini Kill.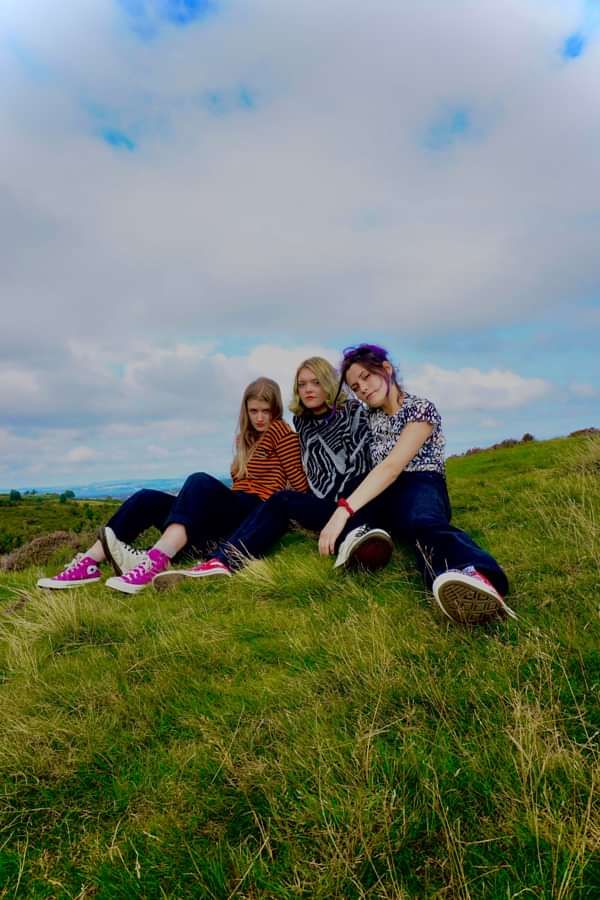 Lo Rays combines energetic alt-rock with dark synth pop. Finnish Laura Takala formed the band in 2018 after moving to Glasgow, aspiring to make music that is catchy and unpredictable at the same time. Drawing inspiration from bands like Arcane Roots, PVRIS and Enter Shikari, Lo Rays ranges from heavy breakdowns to haunting beats.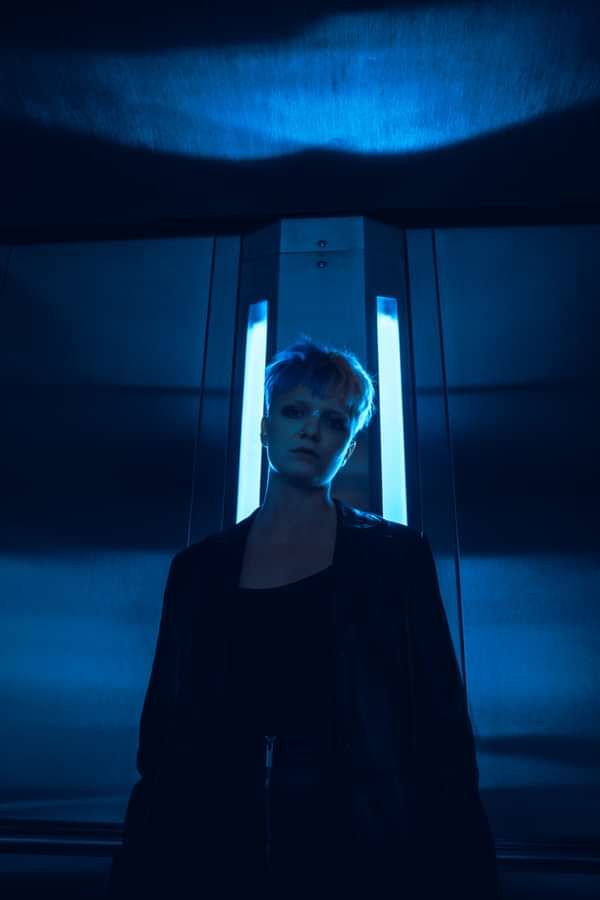 Brat Coven are a 3 piece riot grrrl punk band from Glasgow with aims of helping to create a safer and more inclusive music scene. Teaming catchy choruses and energetic instrumentals with strong intersectional feminist values, Brat Coven want to update the riot grrrl revolution and bring it to a newer, 21st century audience.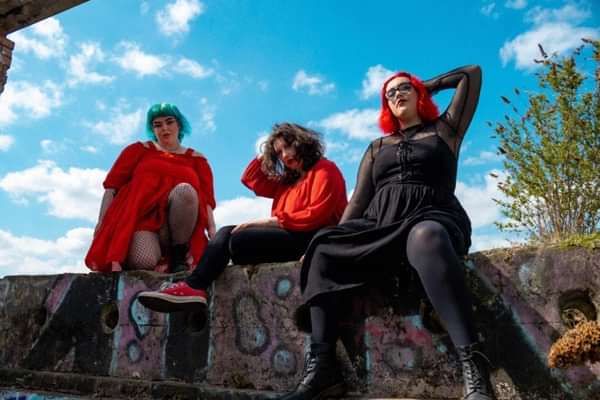 Hello, we are Bight. A four-piece lo-fi indie band from Glasgow. We're inspired by people like PJ Harvey, Hope Sandoval, Kristin Hersh and Cat Power. Our music is often chilled out and attentive but can sometimes be instrumental and improvisational. We sing out our thoughts in the hope of spatialising them. As a band we're also pretty brand-less and like to experiment with different styles and genres. We love to perform and hope you enjoy.