Endless Summer: Jane Blanchard
Jane Blanchard + Flinch. + Moonsoup + Aortarota
Buy Tickets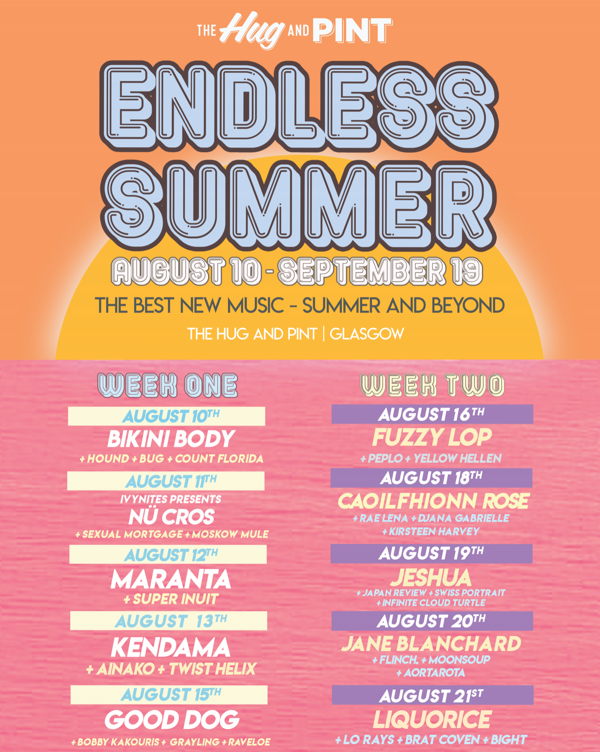 Please select the artist you are coming to see. All tickets are valid for the full show.
A celebration of live music and the best new artists in Scotland.
The Hug & Pint, 10th August - 19th September 2021
Line Up
Her music has been described as fierce and poetic, sensitive, and savage. With her latest EP Still, Again Jane Blanchard comes crashing in from the outset, with five new tunes crushing any preconceptions that this multi-talent has a comfort zone.
Crashing in with the pulsating wall of sound that opens up Missing Me, Still, Again is like a new game for Blanchard and drummer Stefan Westner. With the funky groove of the title track, the disturbingly ominous power chording of Settle, and the melodic Settle charting new directions, whilst the closing track, Jane and her guitar alone on Take Me Home, is a reminder that even on her own, all alone, Jane Blanchard has found her own way home.
View Profile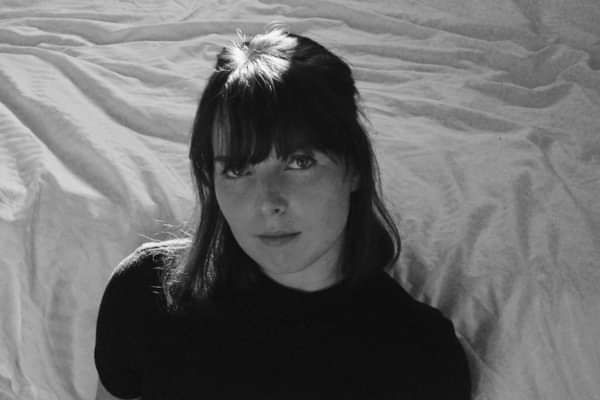 Flinch.
Moonsoup
aortarota presents a unique, one-off audiovisual performance, mesmerising in its grotesquery, as jarring as it is immersive. Pieces old and new are performed in a bold and unconventional fashion, balanced on the boundary between harmony and atonality. This is more than a recitation of songs: this is a holistic, irreducibly physical experience.
The truth of thing is slowly and excruciatingly unveiled, in a slow-burning striptease of barely suppressed anger. Just as the monster peels back its skin, layer by layer, to reveal the defective heart beneath, so does the cacophonous electronic noise gradually subside: decaying to a standstill until all that remains is a single percussive pulse, beating out from a dirty cabaret tent on the edge of the known.
Take a breath. Hold it. Steel yourself. This is a punch in the gut.