Endless Summer: Caoilfhionn Rose
Caoilfhionn Rose + Rae Lena + Djana Gabrielle + Kirsteen Harvey
Buy Tickets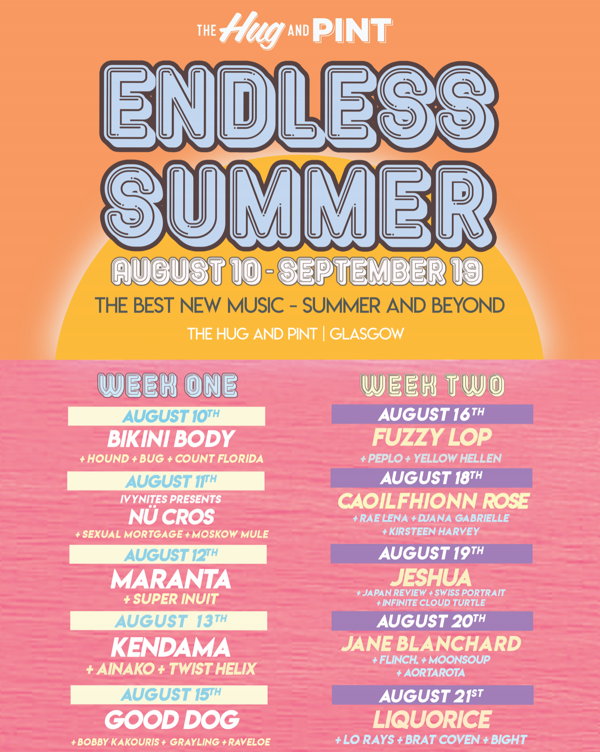 Please select the artist you are coming to see. All tickets are valid for the full show.
A celebration of live music and the best new artists in Scotland.
The Hug & Pint, 10th August - 19th September 2021
Line Up
Caoilfhionn Rose (pronounced Keelin), is a singer, songwriter and producer who was born in Manchester, England, with family roots in Northern Ireland and Yorkshire (UK). Emerging from a diverse music scene, she ties together remnants of Manchester's musical past with its evolving present. She has collaborated with musicians from around the world and is perhaps best known for her work with Vini Reilly of The Durutti Column Collaborating on four songs on the Chronicle LX: XL
Caoilfhionn released her long-awaited sophomore album 'Truly' on April 9th on Gondwana Records which was co-produced by Kier Stewart of The Durutti Column. It moves through a tapestry of curious musical inflections; nods towards folk, jazz, ambient, electronica and even a subtle influence of psychedelia. Rose's song writing draws from a diverse palette of influences, including Building Instrument, Rachel Sermanni, Alabaster DePlume and Broadcast. Rose also professes to a love for beautiful, stripped back, piano based music, such as Dustin O'Halloran and label mate Hania Rani.
View Profile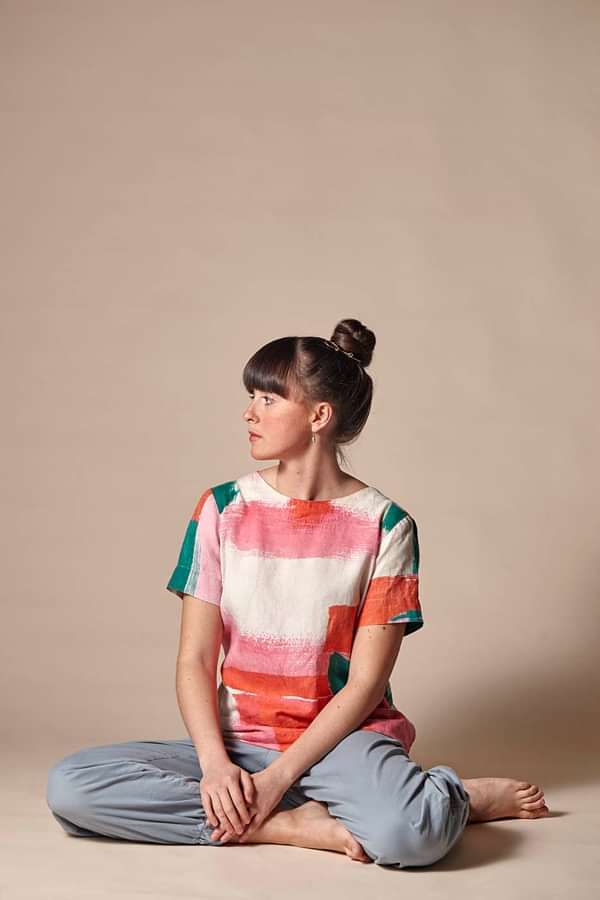 Raw haunted folk music/ melancholic claptrap using piano and voice.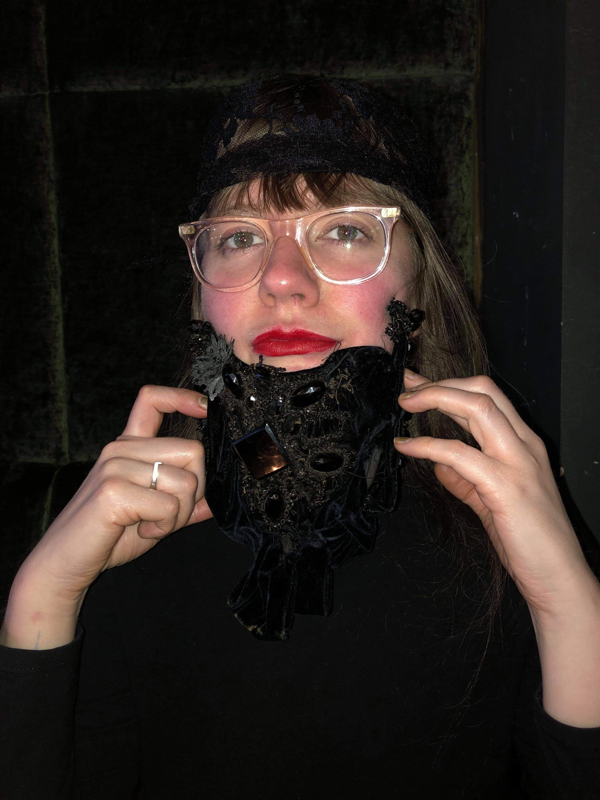 A 2019 Celtic Connections Danny Kyle Stage Winner, and one of the "most note-worthy performances" at the 2019 Kintyre Songwriters' Festival, Djana Gabrielle is a French-Cameroonian singer-songwriter who has been honing her craft on the Scottish music scene for a few years now. She released her debut EP, recorded in Glasgow, in late 2015 and toured around the UK and Europe to promote it. In 2018, she took on the challenge to write, record and release a brand new song each month, which earned her a "New & Notable" feature on the American music platform Noisetrade. She is now working on her next release, hoping to introduce her soulful, soothing and melodious sound to new audiences in Scotland and beyond.
View Profile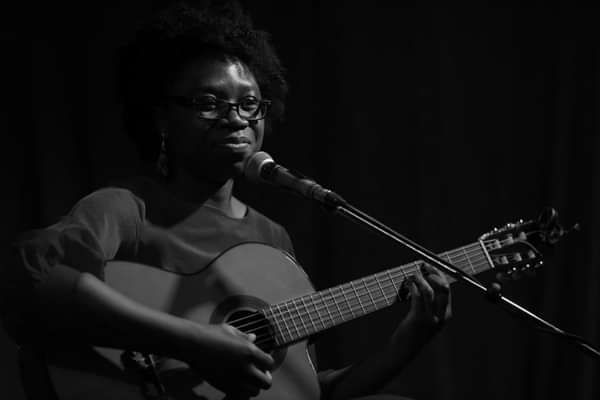 22 year old Glasgow based singer/songwriter currently working hard on releasing new material in 2020/21. Kirsteen Harvey grew up listening to a variety of musicians and genres that have played an influential role in shaping her signature sound. Now, as a young Scottish musician, she aims to offer something different and unique to her listeners by creating and sharing original music. Kirsteen has been involved in the music scene in Glasgow for the last few years now. Starting off within performing arts, it was in 2017 when she decided she wanted to branch out to try songwriting and recording. Kirsteen then spent the next couple of years working with different genres of music, experimenting with sounds, and gigging around Glasgow. It wasn't until 2020, where we finally get to hear the jazzy/country vibes incorporated in her new line of releases, Tongue Tied, Feels Right to Me and Dancefloor Treason. Kirsteen released her first official music video for favourite single Dancefloor Treason in December last year. These new tracks acted as the first releases of many, and successfully gained recognition from various radio stations and vlogs from Scotland and beyond. The tracks have been supported and plugged by the likes of the SSE Hydro and BBC introducing. Kirsteen continues putting out lots of music in 2021, starting with 'Heads on the Table' in February, Kirsteen is due to release another series of catchy tracks in summer 2021.
View Profile