Endless Summer: Fuzzy Lop
Fuzzy Lop + The Wife Guys of Reddit + Peplo + Yellow Hellen
Buy Tickets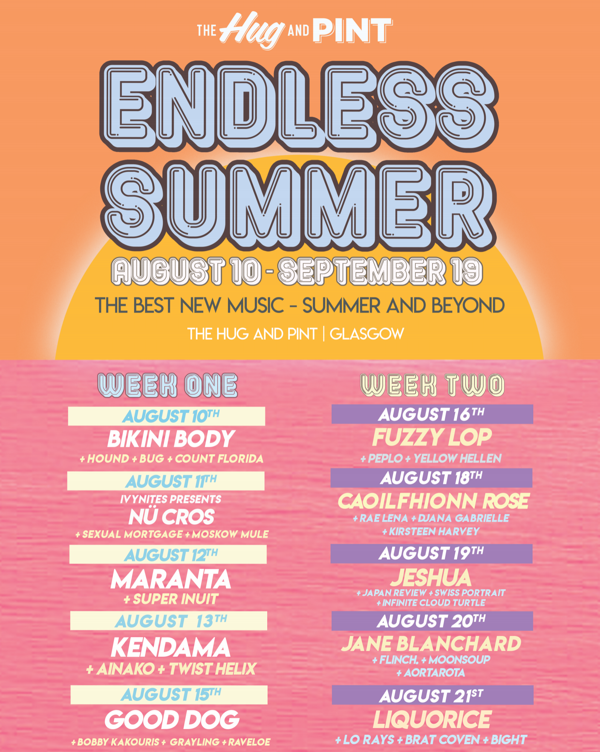 Please select the artist you are coming to see. All tickets are valid for the full show.
A celebration of live music and the best new artists in Scotland.
The Hug & Pint, 10th August - 19th September 2021
Line Up
Fuzzy Lop are Glasgow band experimenting with different genres to create dynamic soundscapes with contrasting time changes. Forming in late 2018, we have played through Glasgow, developing our writing which led to our debut single release 'Surprise' November 2020. Jordan is straight down an indie lane with a love of 00s indie bands and no bad word about the Beatles is to be said, Zach's loves are both Nirvana and beautiful folk tunes like Bon Iver, Molly brings a post-punk edge with a dollop of good ol' pop tunes while Iona is the funk and soul that brings us together. An odd combination of flavours that you keep coming back for more.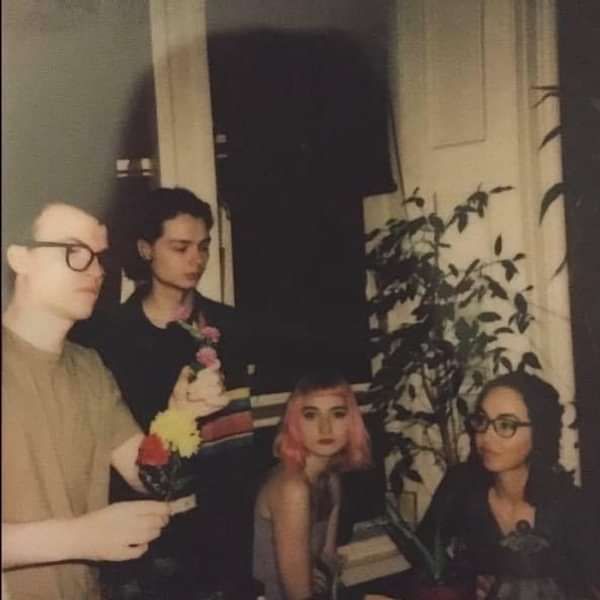 The Wife Guys of Reddit
Forming in 2018, Peplo is a Glasgow based four-piece that cuts classic pop songcraft with an alternative edge. They've shared stages with the likes of Meursault; Jonnie Common; Katie Gregson-Macleod; and En Attendant Ana.
The band's sound has been described as "lofi, dreamy, and lush" by The Unsigned Guide, while their music has drawn comparisons to "Dolly Mixture, Marine Girls, and C86" (Rats on the Run) as well as "The Cranberries or 10,000 Maniacs but with added complexity and muso appeal" (Storm the Palace). 
Peplo's debut single, 'Tall', found national and international airplay - garnering the band feature spots on various blogs, playlists, and radio programs. The group's second single, 'Katarina's Got My Tongue', was released shortly thereafter; the track was quickly hailed as "the perfect dreamy summertime anthem" with "an utterly addictive chorus" (The Music Files), while also being picked up by Tom Robinson's for his Sunday afternoon BBC Radio 6 Music show. Peplo's forthcoming EP will be released in 2021.
View Profile