Endless Summer: IVYNITES
Nu Cros + The Bleeders + Sexual Mortgage
Buy Tickets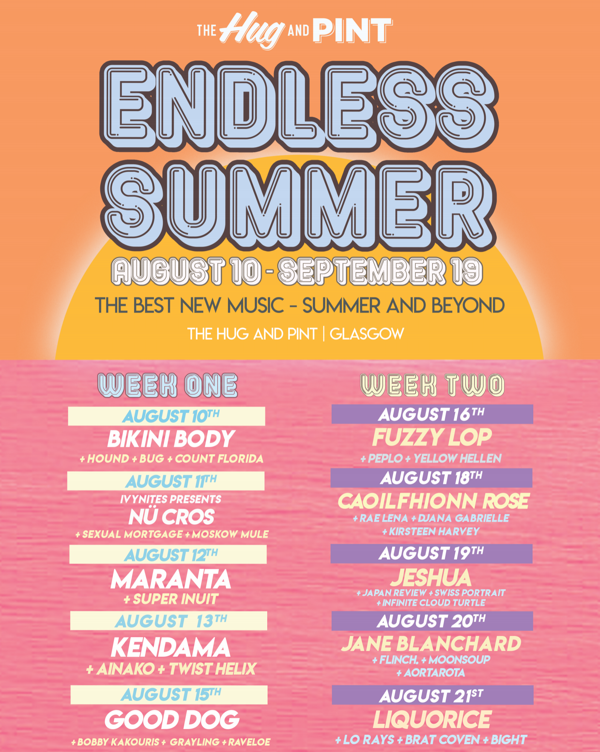 Please select the artist you are coming to see. All tickets are valid for the full show.
A celebration of live music and the best new artists in Scotland.
The Hug & Pint, 10th August - 19th September 2021
Line Up
Emerging out of the mean streets of Glasgow's north east, Nü Cros are making a name for themselves within Scotland's alternative music scene. With their intensely physical live performances, prodigious sound, and lucid verse, the trio consisting of Kevin O'Brien, Jude McWilliams and David Murray deliver a variety of emotions and messages through their ever changing music.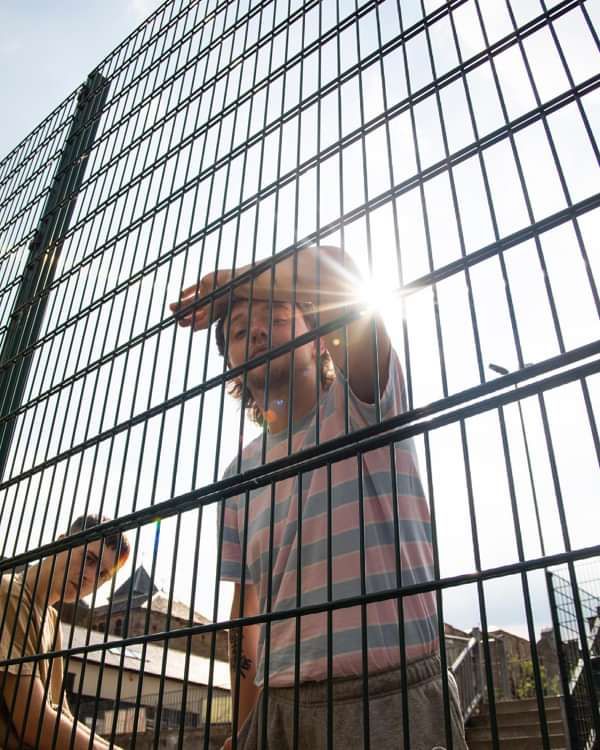 The Bleeders
Throw away everything you know about music, set aside conventional logic, and lock up your granddaughters because The Sexual Mortgage are back in town baby! Yes that's right sir, the funk-rockers from Detroit, Maine have reformed and are coming to a town near you! (Probably).
Originally formed in February of 1978 and broke up in October of 1978. The music that those five boys and girl made in just eight months have inspired everyone from Jamiroquai, to the bassist from Kings Of Leon, and even Mika!
Original members include, Colonel Cuntz (Band handler/ Lead vocals/ arthritic guitar), Pastor Best (guitar/Vocals/Christ PowerPoints), Dr. Chickenstein (Bass/Vocals/tennents), Zachariah (Zach) Zackarya (drums/wee shy waves), Fanny Fromage (Violin/guitar/band woman), Johnny Quickstep on the sticky keys, and featuring Michael Warhorse and her magical singing stick (Theremin).
So come on down to get down! (dance)