Endless Summer: Bikini Body
Bikini Body + Hound + bug + Count Florida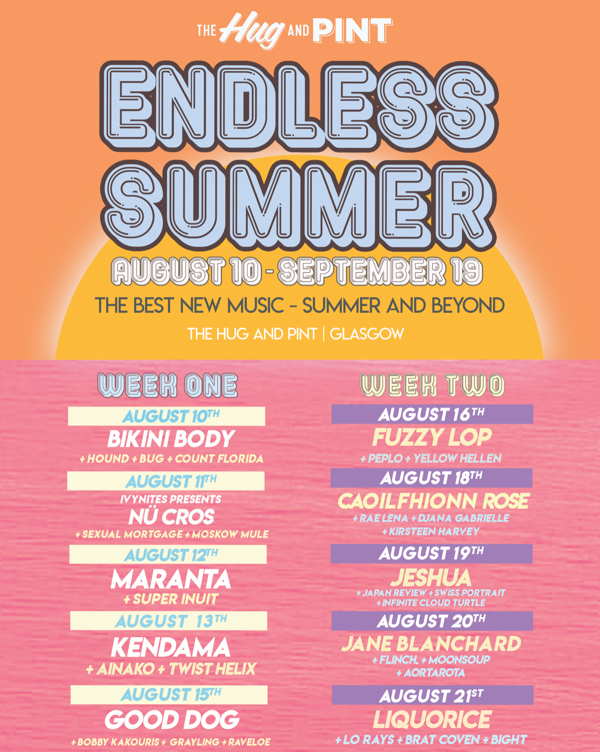 General Admission (e-ticket)
Please select the artist you are coming to see. All tickets are valid for the full show.
A celebration of live music and the best new artists in Scotland.
The Hug & Pint, 10th August - 19th September 2021
Line Up
Family friendly post-gutter-skunk-funk band based in Edinburgh.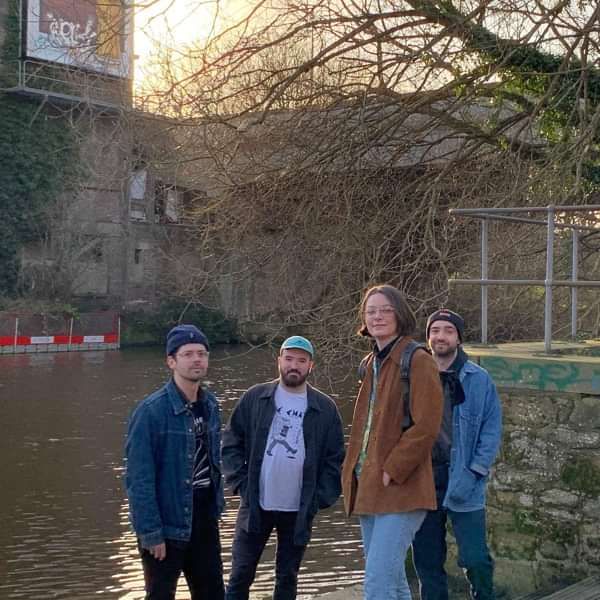 Glasgow based band aim to bring you back to those times of yesteryear. Hound show pop rock tendencies, with twangy slacker elements, taking influences from 90s sweethearts like Weezer and Pavement but also having qualities familiar to Parquet Courts and Yuck.
View Profile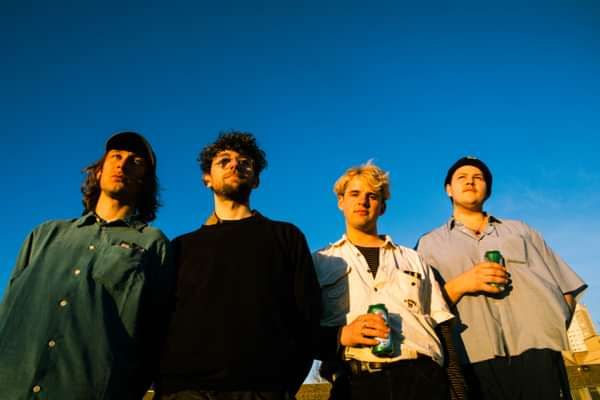 Bug is the punchy music of Francesca Lagan and Niamh Baker (moonsoup) accompanied by Jacob Tomlinson on drums. The combination of Lagan's pulsing and coarse bass lines, melodic vocals and, at times, sinister lyrics with Baker's jangly rhythm guitar and raw vocal melodies, they are a force to be reckoned with. Tomlinson's rigorous drumming tie the songs together suitably - however he has had to move back home to Derby due to the covid-19 lockdown. Awaiting Tomlinson's arrival, Baker and Lagan are powering through as a duo giving the music a fresh and informal edge.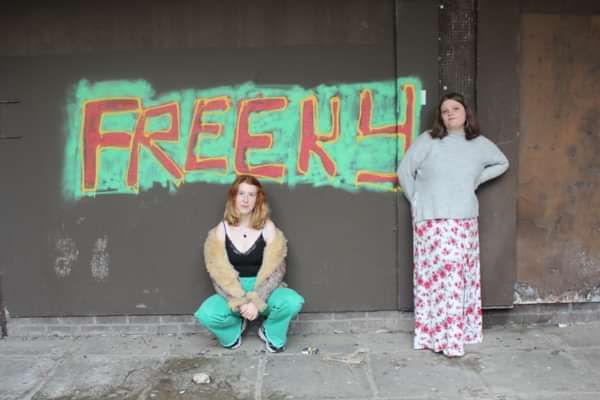 Count Florida is an indie pop band from Glasgow UK who sing catchy songs about queer love and heartbreak, aches and pains generally, and their home town.
The band is Mel (she) on guitar and singing, Isobel (she/they) on bass and Argo (they) on drums. They all write songs and are three friends who have shared bands (notably The Hermit Crabs, Matinee Records) and flats and songs going back years.
Their debut single "Hot Things/Blake" is a double A side with songs about being trapped in your home when you should be, ahem, dating, and an ode to Mel's rock star pin up Blake Schwarzenbach. Steven Pastel told Isobel the single is "super likeable" so the band will now die happy. Debut album set for release autumn 2021.