Celtic Connections: Kettle of Kites
Kettle of Kites + Michael Timmons + Man of the Minch
Buy Tickets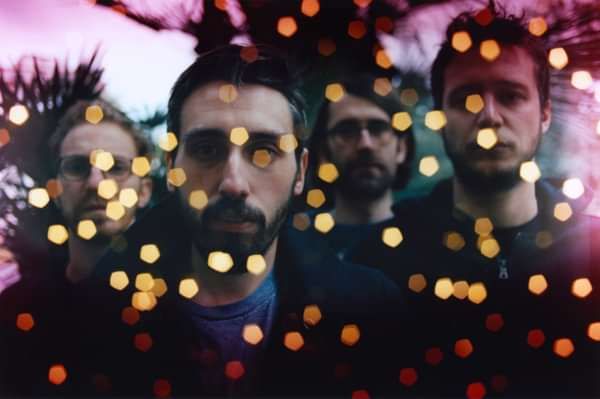 The Hug & Pint & Celtic Connections presents Kettle of Kites, Michael Timmons + Man of the Minch The Hug & Pint, Glasgow 24.01.20
Tickets on sale Thu 3 Oct 10am --> http://bit.ly/2pmQqxL visit thehugandpint.com for full Celtic Connections listings
---
Kettle of Kites is an indie art rock band. It's a soaring crescendo and then a simple folk melody. It's a vast wide open space and then an intimate living room – a geometric maze to find your way through.
Their debut album Loan was formed through humble means – recorded in a dingy, sweaty Italian basement by Scottish frontman/songwriter Tom Stearn and then sent half way across the world to A Pocket Full Of Stones studio in Australia to be mixed. Embarking on the launch of their new sci-fi inspired studio album Arrows, the band's somewhat dispersed members (Pietro Martinelli, bass – Genoa // Marco Giongrandi, guitar – Brussels // Riccardo Chiaberta, drums – London) combine their unique experience in their respective music scenes to sculpt new worlds, new images, new stories.
Their soon to be released second album Arrows is inspired by the sci-fi world of the author Isaac Asimov – Sumptuous Fleet Foxes- esque sunsets, roaring Grizzly Bear reverbs and cyclic classical guitar lines, with an undercurrent of minimal electronic drums and synth reminiscent of Radiohead.
Line Up
Kettle of Kites
Michael Timmons
A version of the Mermaid myth, The Men of the Minch are creatures that inhabit the stretch of water between the Outer Hebrides and the mainland of Scotland - conjuring storms and luring sailors to their doom.
"Man of the Minch" is also the aquatic alias of Glasgow based queer galactic folk pop act and multi-instrumentalist Pedro Cameron. Drawing on lyrical themes of life and loves as a member of the LGBT community, the Man of the Minch sound blends sparkling electronic elements with rootsy Americana and traditional Celtic sounds, virtuoso fiddle playing from Instrumentalist of the Year nominee Laura Wilkie and catchy as hell pop hooks for something both unique and soaringly anthemic.
" Man of the Minch sees Pedro Cameron drawing on traditional Scottish music and merging it with electronic, urban sounds to create something with one foot on the pavement of a modern city and the other in the rolling hills of a Celtic folk tale." Ravechild
"A fantastic and moving collection of songs" Scots Whay Hae
View Profile