Leyla Josephine: Archive Live!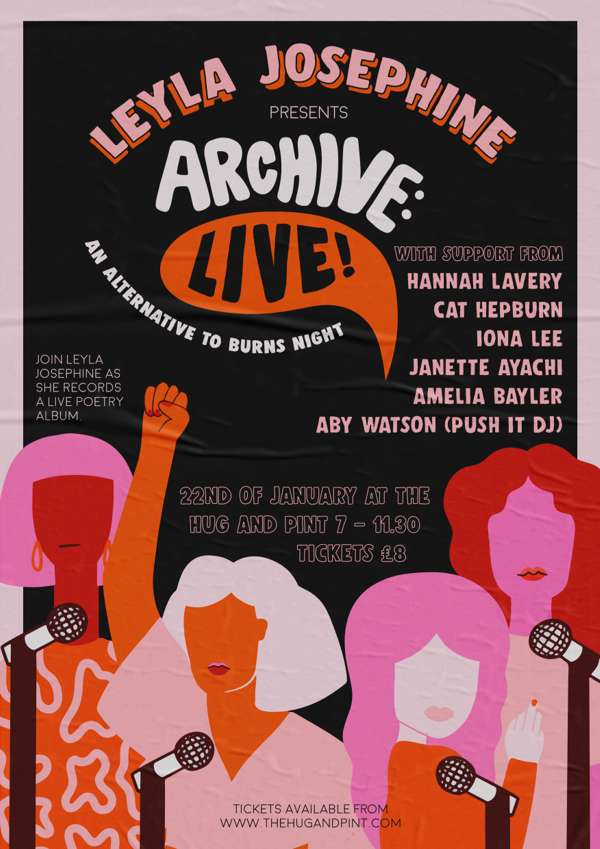 Are you looking for something a bit different this Burns night? Join Leyla Josephine while she archives her greatest hits onto a live spoken word album. If you want to be her lover ye gotta get with her pals! Luckily they'll be there too, she'll be joined with some of the baddest bitches in the poetry - Hannah Lavery, Cat Hepburn, Iona Lee and Jannette Ayachi will be wetting your poetry whistle. Comedian Amelia Bayler will be providing some emotional bangers and some truly eccentric looks. Aby Watson (Push It) will be on the decks, stroking your ears and getting your blood pumped. Come warm those January blues with some midweek madness. See you there bubz xox
Line Up
Leyla Josephine: Archive Live!