Oso Oso
+ Prince Daddy & The Hyena + Puppy Fat
Buy Tickets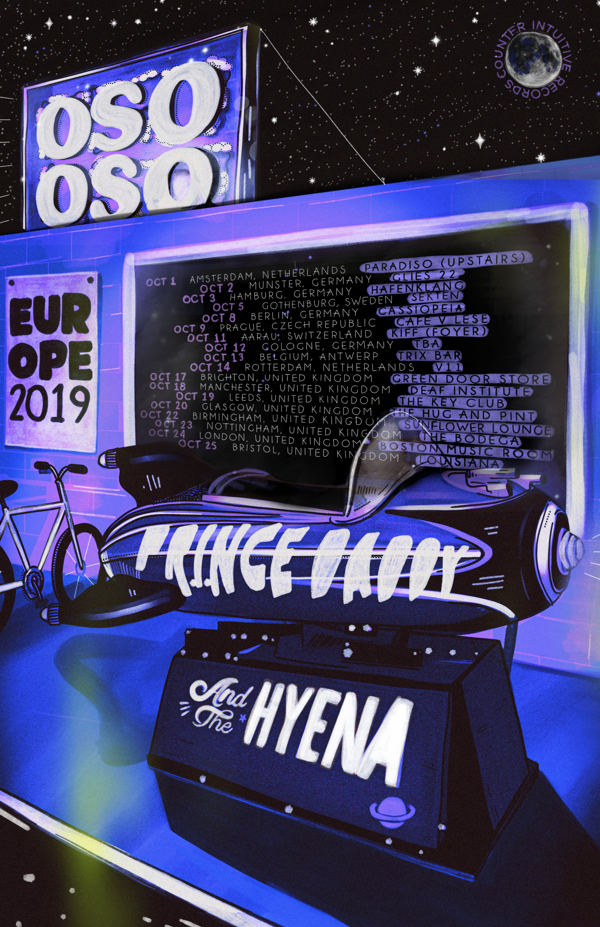 The Hug & Pint presents Oso Oso + Prince Daddy & The Hyena
Oso Oso is the latest project of Jade Lilitri out of Long Beach, New York. After a couple of early records, the band self-released their first fully realized album The Yunahon Mixtape on Bandcamp in early 2017. Despite this low key release, the album quickly gained traction across the scene, winning over both fans and critics with it's diverse, recognizable knack for memorable choruses and instantly relatable lyrics. Pitchfork said " Lilitri is as much of a student of his influences as he is a fan, understanding the exact methods that make the sound of this music hit a certain way at a certain age and linger in the years to come." In 2018 the band was signed by Triple Crown Records, who have reissued The Yunahon Mixtape. Following the success of the Yunahon album cycle, Jade is preparing to launch his full length debut on Triple Crown, his 3rd LP as Oso Oso, 'Basking In The Glow' this fall.
Line Up
Oso Oso
Prince Daddy & The Hyena
Puppy Fat are a 4 piece Indie/Punk band who play emotionally charged energetic and melodic songs. Forming in Glasgow in early 2018, the band have had a busy year.
2018 saw Puppy Fat release their debut EP 'Greetings From' followed by a sellout launch show in Bathgate. This led to the band being booked for numerous support slots around Glasgow and Edinburgh, picking up new fans and friends with every performance.
With plans for a new EP and a UK tour this summer, big things are happening fast in the Puppy Fat camp.
View Profile