Native Harrow
+ Peplo + Luki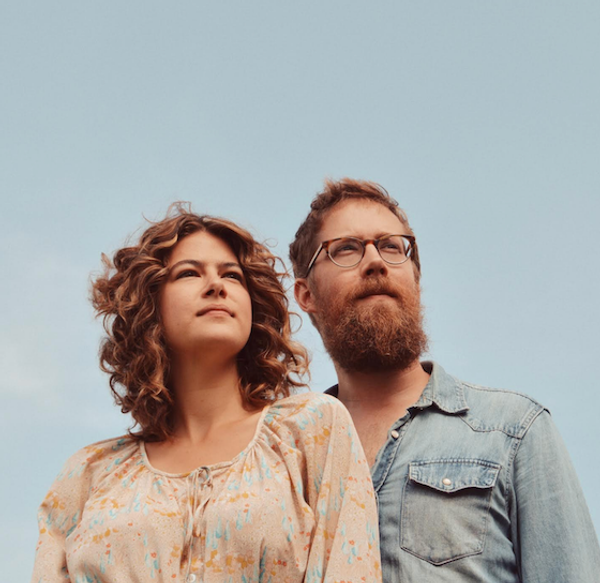 "The two members of Native Harrow revisit the twilight twang and vintage vibes of the 1970s Laurel Canyon folk scene with this softly strummed ballad. Don't let the optimistic title fool you; "Happier Now" finds singer Devin Tuel standing her ground and embracing her own melancholia, while band mate Stephen Harms chimes in with major 7 chords and unhurried percussion."
The singer-songwriter is at home in Newburgh, NY reflecting on her third album, 'Happier Now' (out 2 August on Loose Music), as well as the difficult sojourn the former ballerina and classically trained singer has had to traverse to become the writer and performer she was meant to be. Happier Now, released under her nom de plume, Native Harrow, is a set of nine songs recorded and mixed by Alex Hall (JD McPherson, The Cactus Blossoms, Pokey LaFarge) at Chicago's Reliable Recorders. The album was co-produced by Hall, Tuel, and her bandmate, multi-instrumentalist Stephen Harms.
The album was recorded in just three days in March 2018 during what Tuel calls "downtime" in the middle of a gruelling 108 date tour. The trio rehearsed and documented each song live on the floor, tracking as a band. No click tracks, scratch tracks, or even headphones; just three musicians in a small room, captured with Hall's collection of vintage mics and some subtle retro production techniques. The band cuts out clear and vibrant narratives on fear, love, the open road, ill-fated relationships, and coping with the state of the world. Each starlit image is framed within her warm, enveloping vocals and the careful, profound considerations of Harms' musicianship. Start to finish, the new record pours forth from her very bones, and you get the overwhelming sense she has never been more daring and honest than right now.
Line Up
Sorores, the new 90-minute 2x LP from Native Harrow blows open their British Folk meets Laurel Canyon soundworld to make way for darker avant-garde folk rock, art rock edginess, sitars, west coast jazz, middle eastern rhythms, and desert psychedelia.
Following the release of Sorores, the duo traveled across the US and Canada, performing 80 concerts on the "Sorores Tour." In the fall, after opening east coast shows for The Cactus Blossoms, Native Harrow ended the year with the 70 show "World Gets Quiet Tour."
Native Harrow will begin 2018 with more than 100 concerts throughout North America on the "New Year Eyes Tour" running from January 12 - May 12, stopping only for a week in March to record their new album at Reliable Recorders in Chicago. Their record (following 2015's Ghost and 2017's Sorores) will be helmed by producer/drummer Alex Hall (JD McPherson, Cactus Blossoms, Pokey LaFarge). Following a summer Europe tour, look for the fall release of this as yet untitled album.
For more information on Native Harrow and the New Year Eyes Tour- www.nativeharrow.com
View Profile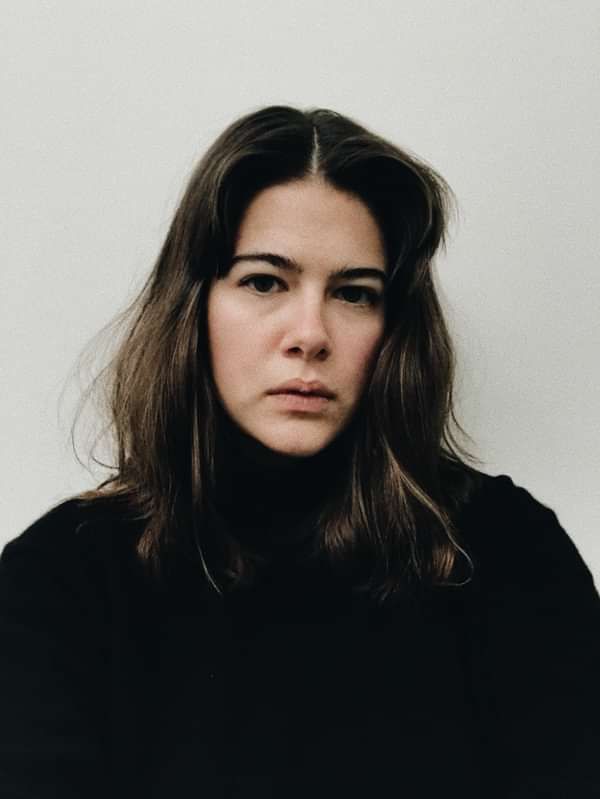 Peplo are a Glasgow band who released their first EP in 2017. Since then, they have played gigs in and around Glasgow and are looking forward to touring further afield. With a unique blend of folk, rock and pop music styles, Peplo are bringing something special to the Indie scene.
Peplo are: Cit Lennox // Iain O'Donnell // Mark Hinds
View Profile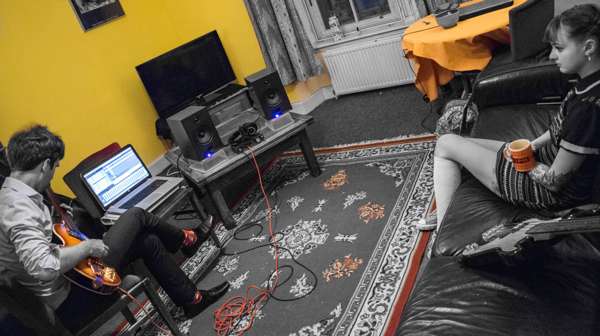 Luki is the solo project of Lucy Duncan, a vocalist and pianist based in Glasgow. Born and raised in London on music theatre and pantomime, her interest in Early Music and folk informs the narrative lyricism across her songs, whilst her early theatrical influences are present though the use of multiple voices, fragile at times, sardonic at others.
"Duncan's witchy soprano, elegant piano and synth create a sense of time and place out of joint, as if Delia Derbyshire and Brian Eno had set up shop in an Edwardian parlour." (Stewart Smith, The List)
In December 2018, she released her debut album, 'Wisps' on the Glasgow label GLARC. The collection of eight songs sees her exploring the far reaches of her voice in English ballads like 'Sweet Suffolk Owl' and 'The Lover's Ghost' to the Music Theatre of Kurt Weill and Langston Hughes in 'Lonely House'. Her own composition from the album - 'Plum Wine', was recently featured on Nick Luscombe's BBC Radio 3 Late Junction show 'Ones to watch from BBC Music Introducing'.
"Wisps, is absolutely stunning. Deadly simple, with just piano, voice and synthesizer, Luki carries the songs with restraint and her mesmerising vocals. Luki's music sounds like it should be in a mysterious, enrapturing film – it's narrative driven, evocative, and with delicate touches of the surreal." (Pink Wafer)
View Profile