Callum Easter
+ The Steven Thomas Band + FRANk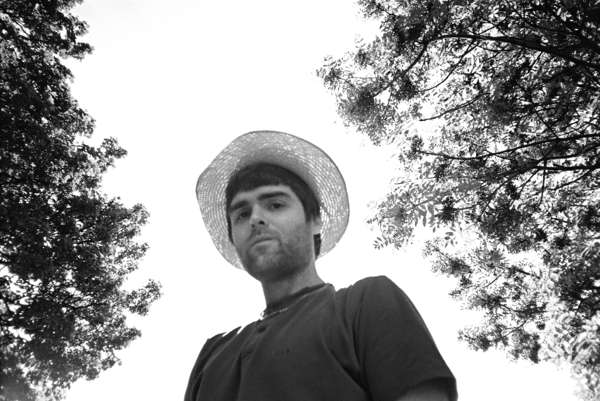 Lost Map Records are excited to announce the extraordinary debut album by Edinburgh-based singer of otherworldly rhythm and blues songs Callum Easter. Here Or Nowhere will be released as a vinyl LP and via all major digital services on April 5, 2019, and represents the most complete and definitive statement yet from an artist who has built a strong local reputation emerging from the creative heat of the Leith studio that spawned Mercury Prize-winning act Young Fathers – with whom Callum plays keys and lap steel live and has toured with as support. Callum's debut PostMap postcard double A-side single 'Here or Nowhere' / 'Back Beat' was released in November, and received radio support from the likes of BBC 6 Music's Marc Riley and Gideon Coe and BBC Radio Scotland's Vic Galloway.
After walking away from a promising career as a professional footballer, Dunbar born Callum took up the piano at the relatively late age of 21 and is entirely self-taught from scratch as a musician – "I didn't even understand how to 'count in' for a good few years," he admits. After cutting his teeth playing with Owen Morris-produced indie-rock band The Stagger Rats for a number of years until 2013, he subsequently began experimenting with solo writing and performing before going on to release two mini-albums under his own name – 2016's Get Don't Want and 2017's Delete Forever, both via Soul Punk Records, which is run by Young Fathers' former producer/manager Tim Brinkhurst (AKA Tim London). Callum has earned critical acclaim from titles including The Scotsman, The Skinny, Clash and The Herald – who named 'Back Beat' one of the 100 best songs from Scotland in 2018.
Callum Easter's dark poetic vision find its most compelling form yet on Here Or Nowhere – a sparse, stark, deeply personal and by turns hopeful, menacing and despairing clutch of intuitively retro-futuristic songs united, as he explains, by "a feeling that the world is fucked up and a belief that people can fix it together." It's entirely written, performed, recorded and even mastered by the artist himself between his flat and his studio, save for backing vocals from Sisters Jacqui and Pauline Cuff (Soho/Leith Congregational Choir), as captured by Tim London. Performed on an intricate and unusual psychedelic thrift-store assembly of instrumentation including electric guitar, Elka Panther organ, piano, blues harp and accordion, all warped, manipulated, distended and recontexualised via a variety of effects boxes, samplers and sequencers, Here Or Nowhere's sound palette is strange and thoroughly satisfying.
The opener and title track is a captivating torch song built from electronic bass drones, shivering organ and weird de-tuned vocal samples, Callum's voice shrouded in cavernous echo as he proclaims "life is what we're given / every child, every being, every living thing." 'Tell 'em Boy' is a woozily oscillating nearly-ballad about "having a rough time and living in the past and how as a man you don't always communicate how something has made you feel." 'Fall Down' could be a Massive Attack track stripped back to lo-fi basics. The chiming 'Only Sun' is a joyously unpolished barroom piano stomp, recorded in the hallway of Callum's flat so as to avoid picking up the sound of passing buses outside. Closing the album on a strikingly sparse note, 'Back Beat' is a haunting skeletal blues experiment set to little more than the hypnotic single-string thrum of a guitar. Every track tells its own story, but no single song tells the whole story – Here Or Nowhere is one of those patiently absorbing and detailed records that demands to be experienced as a whole and delved back into time and again as it slowly unfurls and reveals itself. Let Callum Easter coax you into his curious, crepuscular and endlessly intriguing world.
Line Up
Callum Easter
The Steven Thomas Band
FRANk