Pharis & Jason Romero
+ Djana Gabrielle + Jack Richardson
Buy Tickets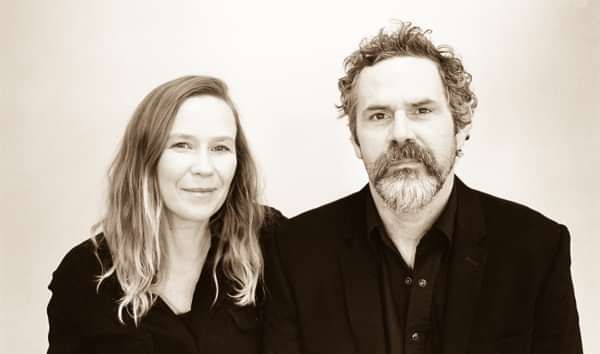 Canadian musicians and celebrated instrument makers Pharis & Jason Romero sing vibrant duets, write deadly songs, play handmade banjos and love old acoustic guitars!
Pharis & Jason have a classic story. When some scratchy old records and a custom banjo led to their meeting in 2007, they quickly knew they were in for the long haul. They've since released six records and toured across North America and the UK. They've won a Juno award, been featured on NPR Music, CBC, BBC, and Folk Alley, and have performed on A Prairie Home Companion and CBC's The Vinyl Cafe. They are passionate teachers and believers in many things folk, and their heartbreakingly harmonic live show is an ever-evolving and never-ending quest for good songs and beautiful sounds.
Sweet Old Religion is the newest release from the duo. All originals, with light, love and time leading the themes, it's a record that sounds like over a decade of playing and listening together. Part duets and part featuring guests, it's Pharis & Jason at their very finest, their most open. Produced by Marc Jenkins, engineered by John Raham, with musical guests and a choir of family & friends, Sweet Old Religion carries a wide spread of influences, spanning from early 1920s jazz, blues, and country to 1960s songwriters like Levon Helm and The Band. The album also features songs inspired by their deep love of old music and rural life, with archaic banjo tunings where Jason moves between several of his own handmade instruments to bring out unique tones for each song.
Sweet Old Religion is available everywhere on May 18, 2018.
"There's something ancient and aching about the Romeros, a sound that feels like a reverberation from the past, even as the songs are a perfect antidote to this sped-up, modern world. Sweet Old Religion is particularly good medicine" - NO DEPRESSION
"Their collaboration is fuelled by an intangible magic, the rare quality that makes a critic want to leave it at, "Just turn this album on; you'll love it." - FOLK ALLEY "all the swing and sway, soaring harmony lines and musical subtlety they're known for. It's beautiful." - EXCLAIM!
"…beautifully crafted musicianship and singing" - FOLK RADIO UK
Line Up
Pharis & Jason Romero
Djana Gabrielle is a French-Cameroonian singer songwriter. After graduating from law school, she travelled extensively for a few years, working for local charities. Back from her travels, she spent a few introspective months in her hometown of Clermont-Ferrand, in the French region of Auvergne, at her parent's home, where she laid the foundations of what would become her first release. She then decided to move to Paris to focus on music and started playing small gigs around the city. Paris was a stepping stone : 4 years of learning and growing as a singer songwriter. With time and the desire to explore a different path, Djana Gabrielle moved to Glasgow, a city she chose for its vibrant music scene and where she recorded her debut EP released in December 2015.
View Profile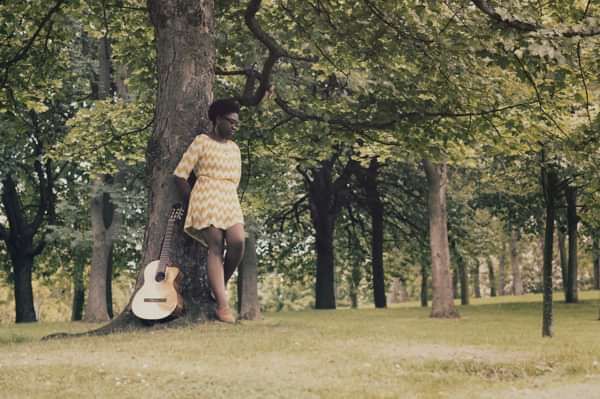 Jack Richardson