Bridal Shower
+ Tongue Trap + Pillow Talk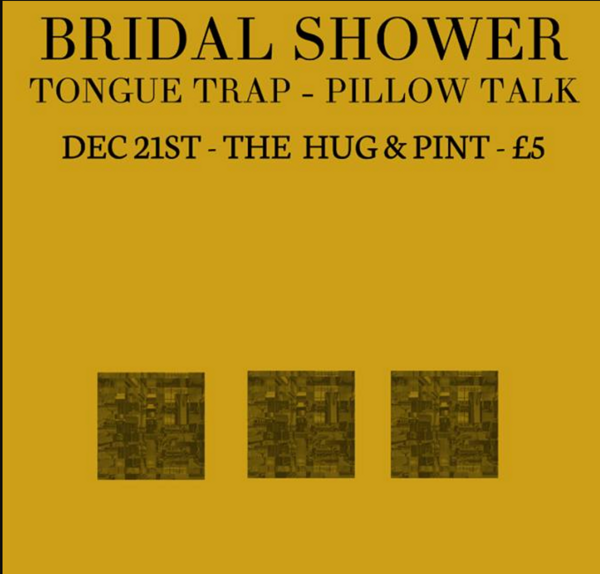 //BRIDAL SHOWER// Post-punk/Noise rock
//TONGUE TRAP// Alt rock
//PILLOW TALK// Alt rock/shoegaze
Friday December 21st £5 on the door Over 18's only
Line Up
Born in Glasgow during the later months of 2015, Bridal Shower, is the musical grouping of Lewis Glass (Guitar/vocals), Scott McColl (Guitar), William Clapperton (Bass/vocals) and Iain Gillon (Drums). Taking influence from the alt-rock, post-punk and post-hardcore of the last three decades, Bridal Shower's efforts have culminated in their debut LP entitled Negatives. Recored with Ewan Grant at 7 West Studios and mastered by Matthew Barnhart at Chicago Mastering Service.
With a sound that's been compared to bands like Sonic Youth, The Jesus Lizard, Fugazi and Unwound, the bands debut album is a vast culmination of a large variety of influences from late80's/early 90's bands, as well as bands of more recent years.
Since taking the Scottish live music scene by storm in early 2016, the band have shared bills and festivals with bands like Future Of The Left, Rolo Tomassi, Qui, Womps and many more.
Bridal Shower released debut single 'Tapeworm' in December 2016 and are plotting the release of their debut album in June 2017
View Profile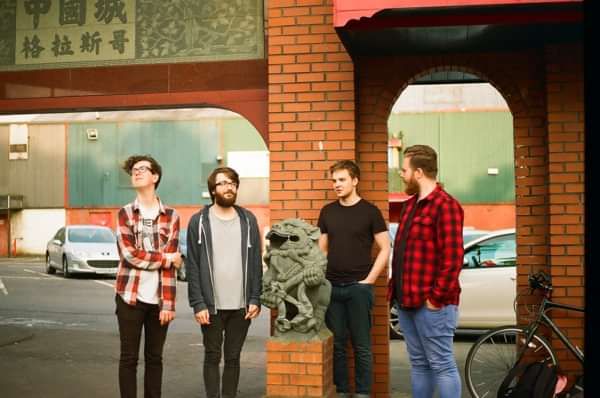 Tongue Trap began at Edinburgh's Girls Rock School in 2016 and are already being noticed for their unflinching take on topics from relationships and sexual assault to eating tacos and getting your period on the bus.

Tongue Trap are a three piece from Glasgow made up of close friends Kim, Izzy and Alec who like to make pedals and record 'bedroom rock' together and are described as "sparkling with the right doses of playful gusto and pointed, feminist lyricism" by The Skinny Magazine.

Influenced by bands like the Pixies, Fugazi, Sonic Youth, Screaming Females, the Julie Ruin, the Microphones and Sleater Kinney. 
Tongue Trap have played all over Scotland having supported international bands like Cribs, Cherry Glazerr, Taco Cat and Skating Polly, Baby In Vain.
View Profile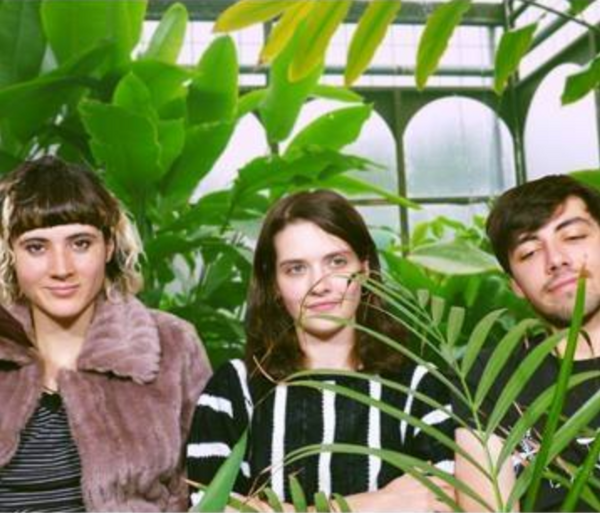 Pillow Talk