The Hug and Pint presents:
Spilt Milk Society
+ Snack Villain
Buy Tickets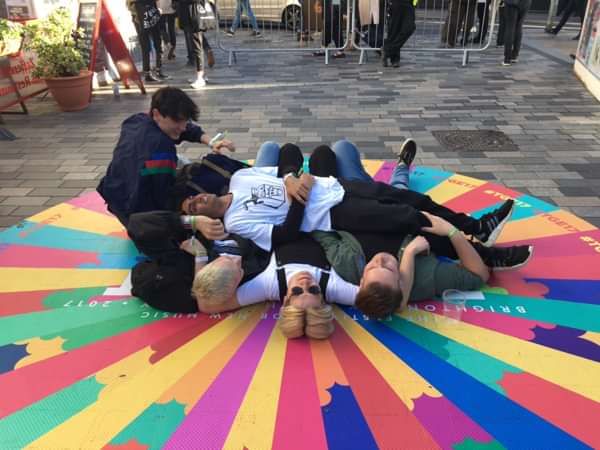 Line Up
Spilt Milk Society are a 5-piece band, originally from Birmingham and now based in Liverpool, making indie/rock music. Starting out at house parties, building up an online presence of over 350,000 monthly listeners and with their latest single, 'She Tastes Like Summer', breaking a million streams on Spotify; they have been described by the likes of Fred Perry Subculture and BBC Introducing as one of Birmingham's brightest future bands. The Spilt Milk boys have done live sessions for Pirate Studios, BBC Introducing West Midlands and BBC Introducing Shropshire. Indie Shuffle described them as "mesmerising" and Alternative Tracks said that "with their genuinely funky rhythm that's utterly infectious, and their winning blend of indie-pop, guitar-rock and catchy, danceable grooves, Spilt Milk Society are definitely a band to listen out for in 2018." Past shows include sold out hometown headline performances at the O2 Institute, The Sunflower Lounge and The Rainbow Courtyard as well as appearing at The Great Escape Festival 2017, hand picked by Steve Lamaq to play on the BBC Introducing Stage. This past year Spilt Milk Society have supported the likes of Fickle Friends, Superfood, TENDER, Toothless, Trudy the Romance and more. Following the release of 'She Tastes Like Summer' on July 11th through HolyHowl, their latest track 'Amsterdam' was released as a surprise to fans on Christmas day. The song revolves around a danceable rhythm section layered with thick riffs and catchy vocal melodies. The end of the song shows Spilt Milk Society's core love of rock music as well as displaying how they can cleverly twist between varying styles of music. In its first two weeks, 'Amsterdam' broke 40,000 streams and has since been featured on Spotify's 'UK Viral 50', 'The Indie List', 'Feel-Good Indie Rock' and 'New Music Friday' playlists. With a music video on the way and exposure on local BBC Introducing and amazingradio.com, the excitement over the new release is growing with time.
View Profile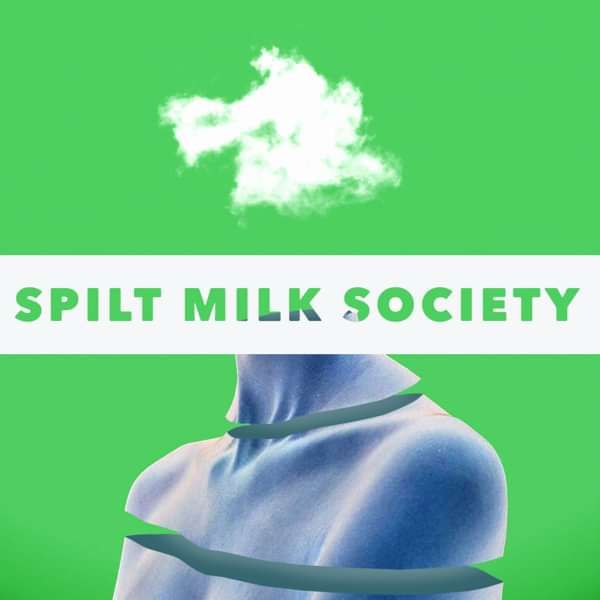 Snack Villain is the 'Slimewave' project of Scottish musician and artist Adam Skirving, who also heads up DIY label Spiral Oh. His varied output as Snack Villain combines disparate punk, surf, jazz and electronic elements. He creates all his own artworks for the music.
Skirving released the self-recorded EP 'Return Of The Villain' in early 2017 as an experimental bedroom project, before recording the singles Dragon Cafe / Breakfast Burger (2017) and Tidal Babe (2018) with Paul Campbell McInally at 45 A-Side Recordings and getting together a live band. He is currently recording an EP with Paul for release in late summer 2018.
His live band has featured Stuart Dunlop, Jeff Webster, Dylan Mackie and Murray Noble. The first Snack Villain live show was supporting Dream Wife at King Tuts in late 2017, and since then Skirving and co. have played extensively across Glasgow as well as in Edinburgh and London.
Snack Villain's music has garnered attention from BBC Introducing Scotland, Matt Wilkinson at Beats1, Jim Gellatly & Rianne Kate Thompson at Amazing Radio, and lots of local and online radio.
"Cultivating a sundried fantasy directed by Tarantino" - ravechild
https://open.spotify.com/artist/1pJ29M4gnoC6aR8Woi10O2
View Profile