The Hug and Pint presents:
Triptych
+ Pillow Talk + Puppy Fat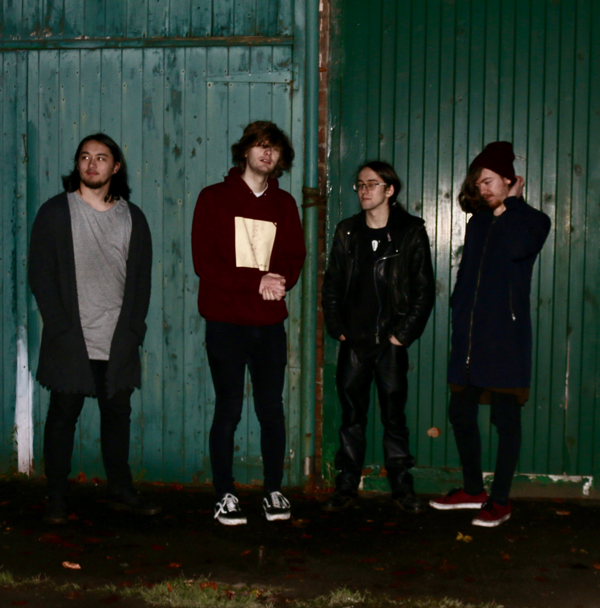 Triptych
Triptych are a rock band from Glasgow, Scotland that combine elements of indie, classic rock, math rock and alternative rock, Triptych are influenced by an eclectic range of bands such as the likes of Biffy Clyro, Delta sleep, Led Zeppelin and Nirvana. With a headline King tuts show under their belt, Triptych have been gigging around Scotland for the last year and a half at venues such as Stereo, 02ABC and The Tolbooth. The band formed when members Finn Hennessy, Jake Bhattacharyya, Matt Cunningham and Patrick Carranza were attending high school outside of Glasgow. Their 5 track EP "Stick Around" releases on the 22nd of June.
https://www.facebook.com/therealtriptych/
Pillow Talk
A band of brothers, Pillow Talk have been playng regularly in Glasgow, making a name for themselves thanks to their catchy melody driven alternative/indie rock and high octane performances. Influences include the likes of Dinosaur Jr. and Cloud Nothings, Pillow Talk have a sound comparible to 90s grunge and more modern alternatve rock.
https://www.facebook.com/pillowtalkglasgow/
Puppy Fat
Line Up
Triptych are an alternative rock band from central Scotland that formed in 2012. After various line-up changes the members are Finn Hennessy (Guitar/Vocals), Jake Bhattacharyya (Lead Guitar), Matthew Cunningham (Drums) and Patrick Carranza (Bass Guitar).
Their first single "Standby" was released in November of 2015, and they are currently working on their first EP, so far untitled.
View Profile
Pillow Talk
Puppy Fat