The Hug and Pint presents:
Curse of Lono
+ Kerri Watt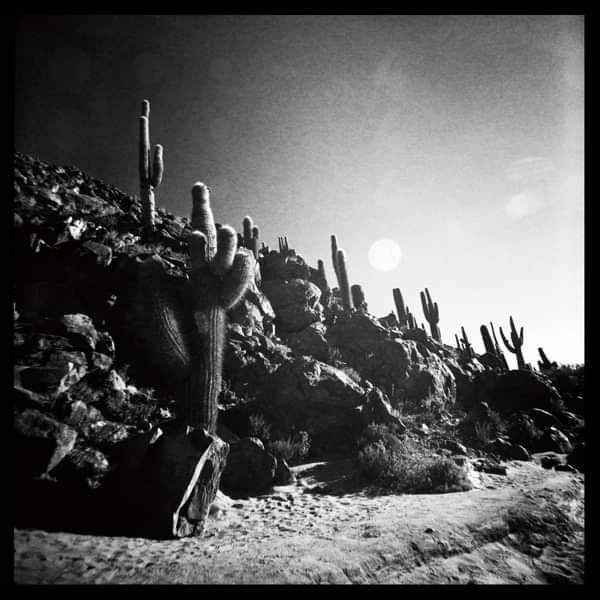 Acclaimed new London five-piece Curse Of Lono released their debut album 'Severed' on April 7th. A sumptuously cinematic record that combines harmony-laden Americana with driving, gothic alt-rock, 'Severed' was produced at Gun Factory studio by Oli Bayston (Boxed In). The album follows Curse Of Lono's critically acclaimed self-titled debut EP, released last October, which also formed the soundtrack to 'Saturday Night', a short film of inter-connected music videos directed by Alex Walker. The film recently won Best Music Video at the LA Independent Film Awards, the London Independent Film Awards and Feel The Reel International Film Festival in Glasgow and has made the official selection at the International Music Video Underground in LA and the Sunlight International Film Festival in Moscow.
Founded and fronted by Felix Bechtolsheimer, formerly the singer-guitarist in British roots pioneers Hey Negrita, Curse Of Lono formed in early 2015, though the songs on 'Severed' were written over a 14-year period. They range from the perky, Paul Simon-ish new single 'Pick Up The Pieces' to the more lugubrious 'He Takes My Place', the almost jazzy 'London Rain' and the rootsy, rhythmic 'Send For The Whisky'. The album belongs as much to the Americana tradition and old faithfuls such as The Doors and Little Feat as it does to more modern, playful practitioners of the form such as Wilco and Beck.
Lyrically, the songs cover themes including infidelity and sexual jealousy, the death of friends, and Felix's personal struggle with heroin addiction. "Although 'Severed' is a dark record in places, it is not an addiction record," says Felix. "It's about growing up enough to be able to share a drink with the ghosts of the past without letting them push you around."
The album received incredible press internationally, most notably in the UK, US, Germany, Netherlands, Italy, Belgium, Spain, Ireland and across Scandinavia.
On release in April, 'Severed' entered the NACC Top 200 College Radio Chart in the US and Canada at No. 168 ahead of artists like Elbow, Feist, Strand Of Oaks, Brian Jonestown Massacre and Julia Holter, and peaked at No. 101 on the Muzooka College Radio Chart.
The album also caught the attention of several music supervisors and the track 'Don't Look Down' recently featured in the season finale of the US TV drama 'Kingdom.'
Following 3 consecutive sold out gigs in London and performances at The Great Escape, Camden Rocks, Isle Of Wight, Maverick, Wychwood, SummerTyne, Standon Calling and Y Not festivals, Curse Of Lono will be heading out on a number of UK and European tours this autumn
---
Kerri Watts' Celtic roots are embedded in the streets of Glasgow where poets grow and strong hearts rule. Her current embracing of Americana is not fashion or vogue; this sound was fused when the then 16 year old Kerri ventured solo to California. She blazed a trail through prestigious venues from West Coast to East Coast across the US honing her craft in places such as Whisky a Go Go in L.A., The Basement in Nashville and NYC's Rockwood Music Hall. Kerri fell in love with America and its music.
Kerri's love of travel, nature and adventure didn't stop in the USA. An adventitious meeting with a music executive in Ibiza saw her returning to the UK to record. Her incredible pure, emotive but powerful voice and pop sensibility soon found her play listed twice on BBC Radio 2, singles Long Way Home and The Wild. It wasn't long before live sessions and numerous TV appearances were booked in with ITV, STV and the BBC, and people began to pay real attention to Kerri. Her music hinted at the wide open spaces of her American experiences, yet were carefully crafted pop tunes. Kerri's collaboration with producer Oliver Nelson on the summer mix of You racked up over a million plays and achieved a number one on Hype Machine with rave reviews.
On the back of her commercial and critical success, Kerri hit the festival circuit running, playing Glastonbury, Isle of Wight, Secret Garden Party, Cornbury to name but a few. Kerri honed her stage performances further with support tours for Starsailor, Nina Nesbitt, Ward Thomas and the Overtones. This Summer, Kerri performed with Embrace with whom she has co-written and supported COLDPLAY at the Millennium Stadium to over 140,000 people over just two days.
Kerri is back full circle in Nashville, writing and recording new material with multi-award winning and chart topping songwriter, producer and publisher Jeff Cohen along with 3 time Grammy nominee Kevin Kadish – the writer and producer behind Meghan Trainor's 'All About That Bass', before embarking on her first headline UK tour this Autumn.
Kerri's 'coming home' album is eagerly anticipated.