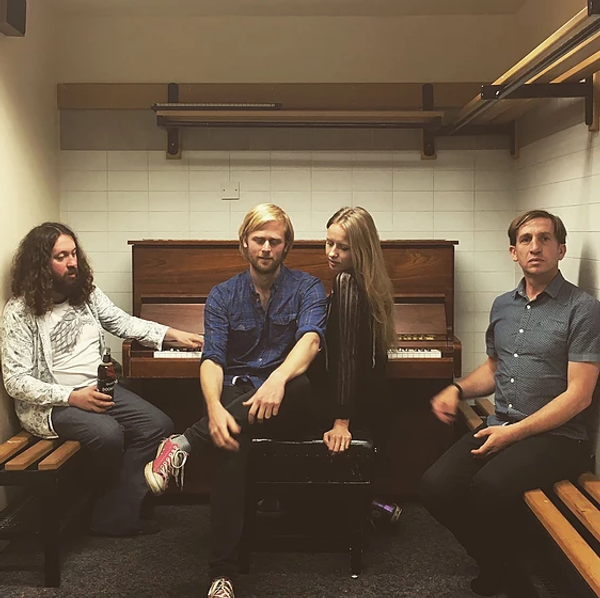 Following a fantastic performance at SEC in October 2017 supporting Tubular Bells For Two, Gypsyfingers return to Glasgow bringing their unique blend of ethereal folk-rock to The Hug & Pint on Saturday 28th April during their first headline tour of the UK.
Line Up
Gypsyfingers are a 70's-inspired alternative indie-folk-pop duo from the UK founded by songwriter Victoria Oldfield & producer Luke Oldfield.
Gypsyfingers blend the genres of folk, rock, pop, spoken word, classical and electronic embedding magical songs in subtle soundscapes. Their debut album "Circus Life" was praised by the music press for being "a record with a freewheeling spirit full of gentle persuasion and wonder" (GodIsInTheTV) where "the wide-screen musical settings and delivery [are] as inventive as anything you'll hear any time soon. (R2 Magazine)"
---
R2 Magazine Review Gypsyfingers debut album "Circus Life": "A creative collusion of innumerable influences that mesh to create a sort of street-smart, trip-hop and folk-influenced ethereal pop that delightfully doesn't fit into any existing musical pigeonhole. The wide-screen musical settings and delivery [are] as inventive as anything you'll hear any time soon. Victoria and Luke Oldfield subtly harness a whole range of influences that perfectly complement Coghlan's attractive vocals, which, whether sung or half-spoken make for an album that will have you coming back time and again."
View Profile