The Hug and Pint presents:
Solomon Grey
+ Richard Luke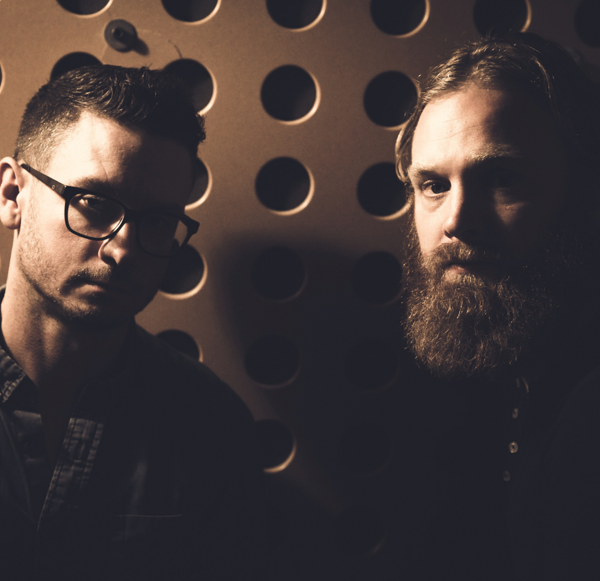 Solomon Grey release their sophomore record on Mercury KX in early 2018. The record is proceeded by their soundtrack to the BBC 1 & Amazon Prime 6-part drama series The Last Post. This is now becoming the pattern for Solomon Grey's Tom Kingston & Joe Wilson as they simultaneously build their careers as performing artists and Film & TV composers.
The Last Post will be the London duo's third major soundtrack following the BBC & HBO adaptation of JK Rowling's The Casual Vacancy and the Raindance Festival winning feature film Gozo. As recording artists Solomon Grey released two singles on tastemaker labels Black Butter and Kitsuné before releasing their self-titled debut LP in March 2016 on Decca Records.
Solomon Grey recreate their cinematic expansive sound live performing as a duo and in May 2016 supported Above & Beyond on their global acoustic tour playing many iconic theatres including the Hollywood Bowl and The Royal Albert Hall. Following the tour Kingston & Wilson took some time off for personal reasons before returning to work on their second album.
Writing for soundtracks is now influencing their commercial recordings as this next record will feature a full string and brass orchestra recorded in Budapest. Comparisons are being drawn to the new breed of composer-artists such as Nils Frahm, M83 and label mate Olafúr Arnalds but with Joe Wilson Solomon Grey have a genre-defining vocal that sets them apart. Both Wilson's vocal and Solomon Grey's music can already be heard across a range of media including various film trailers (Pacific Rim 2, Dheepan, Louder Than Bombs & The Pass), adverts (Vue Cinemas, Tourism Ireland & Cartier) and vocal features on Dusky's underground hit Long Wait and Lane 8's HypeMachine chart topping singles Diamonds and Hot As You Want.
First music from the hotly anticipated album will be released in December via Mercury KX – the new composer led post-classical imprint from Decca records.
www.solomongrey.net www.mercurykx.com www.solomongrey.net
http://twitter.com/SolomonGreyBand
http://facebook.com/solomongreymusic
http://Instagram.com/solomongreyband
https://open.spotify.com/artist/7pCfNMcSlUWQgBXbyoEcyO
Line Up
Solomon Grey
Richard Luke