The Hug and Pint presents:
Saint Agnes
+ The Animal Mothers + Run Into The Night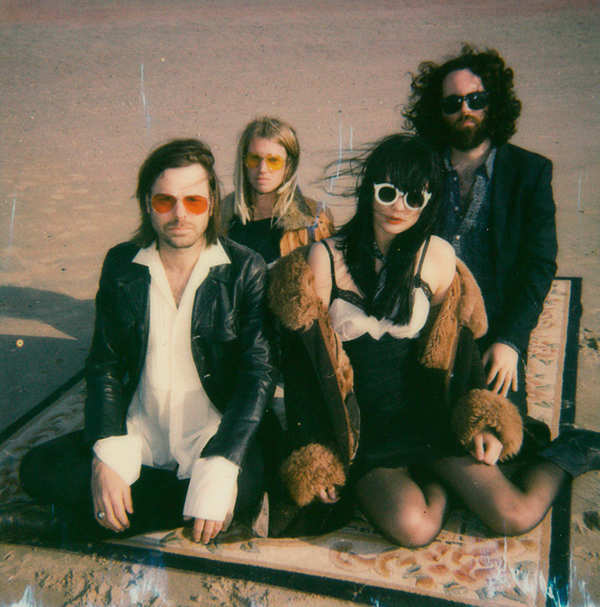 Line Up
The Animal Mothers
Run Into The Night are Christina Cassette & Ellie May, a rock n roll duo from Glasgow, Scotland formed in late 2016. After many nights of staying up late, listening to their favourite records from 60s pop, punk rock to garage blues, the friends were inspired by the idea of fusing genres and decided to start making music together. The duo experimented with unique sounds and live set ups using guitars, drums, synth, percussion, pedals and radio noise for their debut 7" record 'Turn To Static' which was self-released in May 2017.
With its release, the duo filmed a music video for each track on the record and were voted into Salute Music's 'Top 100 best songs from UK unsigned artists' and were featured on Tenement TV's 'Discover New Music'. Run Into The Night have also had radio play on various radio stations, most recently on BBC 6 'The Steve Lamacq Show'.
The duo have shared the stage with many acts including opening for Deap Vally at the legendary King Tuts in Glasgow and for Twin Guns (ex The Cramps) in Warrington. Performing live is where Run Into The Night really come to life delivering raw energetic shows whilst recreating the experimental sound captured on their records. Occasionally the duo organise shows in their hometown of Glasgow for other UK touring bands as well as hosting 'Embrace' an annual charity night featuring some of Scotland's best local acts performing acoustic to raise money for child victims of crime.
2018 is an exciting time for Run Into The Night with their second single coming soon with future tour dates to follow. Watch this space!
-Run Into The Night
"Navigates the stormy of blues and punk rock with slickness and aplomb. They may be in their tentative and crucially important early stages but there is a lot of promise on display that demands your immediate attention." -Tenement TV Discover
View Profile