Possesion Records & Synergy Concerts presents:
SOFT RIOT "The Outsider in the Mirrors" Album Launch
+ Ubre Blanca + Meddicine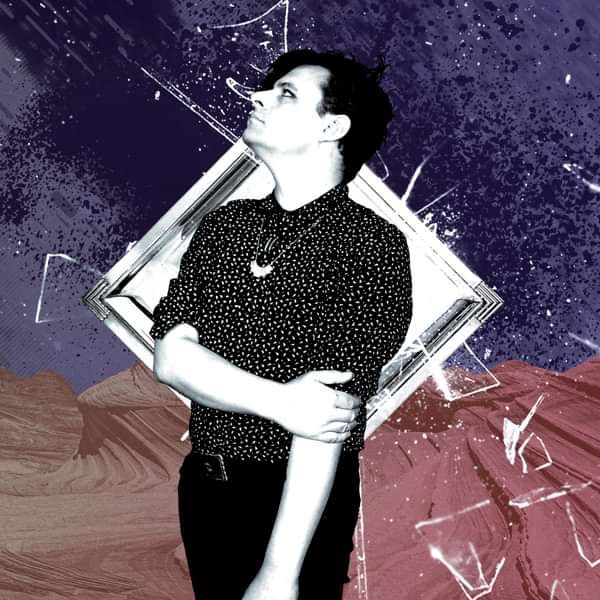 Possession Records proudly present the new album by Soft Riot, entitled "The Outsider In The Mirrors".
Soft Riot is the musical alter-ego of JJD. Canadian by birth and an ex-resident of London and Sheffield, he has now set up base in Glasgow. He has been crafting and refining his particular brand of dark, dystopian synth pop since the early 2000s, releasing a slew of albums on a myriad of labels and touring obsessively around Europe and elsewhere. With "The Outsider In The Mirrors", his sixth full-length, he has found a new home in Possession Records, a label founded by JJD, Claudia Nova (aka Hausfrau) and Andy Brown (Ubre Blanca) as a means to get their music out to the masses.
"The Outsider..." is a consolidation of all the stylistic elements Soft Riot has pursued in the past; there's the manic propulsive energy of "Waiting For Something Terrible To Happen", the infectious, off-kilter dynamics of opener "The Eyes On The Walls" and the pulsing, elegiac synth washes of "The Saddest Music In The World". Throughout the whole album Soft Riot fuses his maximalist sonic palatte with a heightened sense of dark post-punk anxiety and brooding, claustrophobic dark-wave dread. Comparisons to musical kindred spirits like John Foxx, DAF, Fad Gadget and Virgin-era Cabaret Voltaire would be analogous, but JJD is defiantly ploughing his own distinctive furrow within the modern age.
The music on "The Outsider..." is evocative of an almost nostalgic futurism, a distinctly brutalist take on electronic music that will engross and captivate the listener that is willing and ready for the experience.
Line Up
SOFT RIOT "The Outsider in the Mirrors" Album Launch
Ubre Blanca
Meddicine