Celtic Connections & The Hug and Pint presents:
Celtic Connections: Matthew Logan Vasquez (Delta Spirit)
+ A. Wesley Chung + Dave Frazer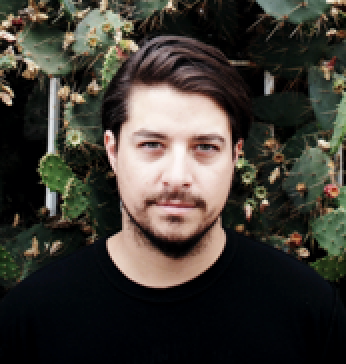 Best known as the charismatic frontman of Californian rock band Delta Spirit, Matthew Logan Vasquez is now stepping out alone with 'Does What He Wants', a collection of eleven urgent yet poetic tracks tackling the challenges Vasquez has faced in the past few years.
As fans of Delta Spirit and Vasquez's work with Middle Brother, the band he formed with Deertick's John McCauley and Dawe's Taylor Goldsmith, know well, Vasquez knows how to fuse passion with poetry in his writing and then ignite the combination with his staggeringly expressive vocals. 'Does What He Wants' demonstrates this perfectly, the Americana tinged sound of Delta Spirit now expanded and matured with the addition of soaring strings ('Headed West'), gospel ('Same') and sweeping melodies reminiscent of the great Roy Orbison. There's even a touch of Harry Nilsson in the glorious groove of 'Red Fish'.
The album's influences are so varied; it conjures up an image of a constantly self-aware and restlessly creative individual, vivid stories are juxtaposed with retro textures, creating a genuinely personal record that at the same time tackles frustrations that, for Vasquez's generation are universally relatable; impatient landlords, lack of stability and financial woes. However he remains positive throughout the record, summing it up perfectly by making the shrewd observation that;
"Bad things happen but it all can lead to an epiphany. And that is positive. The truth rarely comes to you in an easy way —not unless you're a wiser person than I am. My point is that life is a struggle but how can you have optimism and hope if you don't have something negative? Context is what makes it meaningful." With four critically acclaimed Delta Spirit albums, numerous major US TV performances, Later With Jools Holland and much more under his belt, Matthew Logan Vasquez is more than ready to set out on his own. At 31 years old, his impressive back catalogue and career in the US to date is testament to both his ability as a songwriter and fearless live performer.
Line Up
Celtic Connections: Matthew Logan Vasquez (Delta Spirit)
A. Wesley Chung
Dave Frazer & The Slave Labourers are an eclectic happenstance of musical bodies, with a mutual love for all old forms of the new, and new forms of the old. Their performances are jagged, vibrant and intimate – known for twisting chord changes, dreamy ambiences, and resonating layers of story and sound. Their songs draw depth from the repetitive, banal details of everyday life, but add enough humour to avoid an immediate trip to any illegal pharmacist. With dark and delicate baritone vocals, sonic bursts of swirly guitar, and a brooding rhythm section, they are a soulful pang of re-imagined psyche blues-pop.
View Profile