Celtic Connections & The Hug and Pint presents:
Celtic Connections: Peter Broderick
+ Jamie Sutherland (Broken Records)
Buy Tickets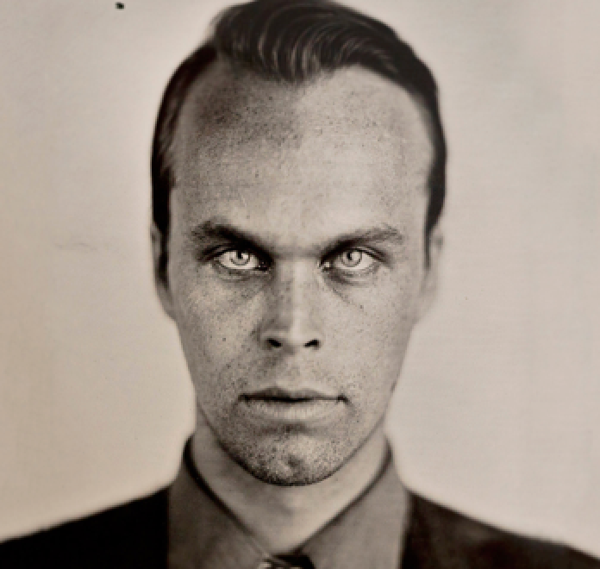 Born in 1987, Peter Broderick is an American-born multi-instrumentalist and singer, brought up in a musical household in Oregon. In his later teenage years he became entwined in the indie folk scene in Portland, recording for the likes of M. Ward, Laura Gibson and Dolorean. 2007 saw Broderick move across the ocean to Denmark, where he began a long collaboration with the band Efterklang, touring the world with them for the next five years. Meanwhile he recorded several albums of solo material, ranging from the sparse classical compositions of his debut album Float to the homemade folk music on Home — constantly experimenting with different musical genres, and also being commissioned to write music for several films and contemporary dance works. He then lived in Berlin for several years where he met and collaborated with many like-minded artists including German pianist Nils Frahm under the name Oliveray and Englishman Greg Haines as Greg Gives Peter Space. Now known as one of the label's veteran recording artist, Broderick joined Erased Tapes with his wanderings into the realms of film, dance and documentary scores. 2009's Music For Falling From Trees, a 30-minute piece in seven sections, was created for a contemporary dance by London-based choreographer Adrienne Hart at Neon Dance. It was followed by Music For Congregation in 2010 and his classic score Music For Confluence, created in 2011 for Jennifer Anderson and Vernon Lott's spell binding documentary film on five unsolved murders in Idaho. Held together by a dialogue of voices, his 2012 album These Walls Of Mine reveals Peter's innermost thoughts in an exploration from gospel and soul to spoken word, beatboxing and rap. In 2013 he re-located back to America, living at the Pacific Ocean near where he grew up. Returning to his home where his musical journey began, Peter completed the circle with the release of Float 2013. Encouraged by label founder Robert Raths the album was given a "second chance" with the help of Nils Frahm who remastered the record. Inspired by John Cage's so-called mesostics his latest album Partners, a series of voice and piano recordings released in 2016, sees Peter experiment with chance, surrendering an entire song's composition to the roll of dice. The composer closed the year with his equally exceptional Grunewald recordings — paying homage to the discrete yet majestic Grunewald Church, situated on the outskirts of Berlin, that's become a haven for an entire generation of contemporary composers. Peter continues to travel the world, performing solo concerts and collaborating with a vast array of different musicians and artists. 2017 marks the birth of Allred & Broderick — a new duo project between Broderick and his musical partner David Allred.
Line Up
Celtic Connections: Peter Broderick
Jamie Sutherland (Broken Records)