Gie Her a Haggis!
Gie Her a Haggis!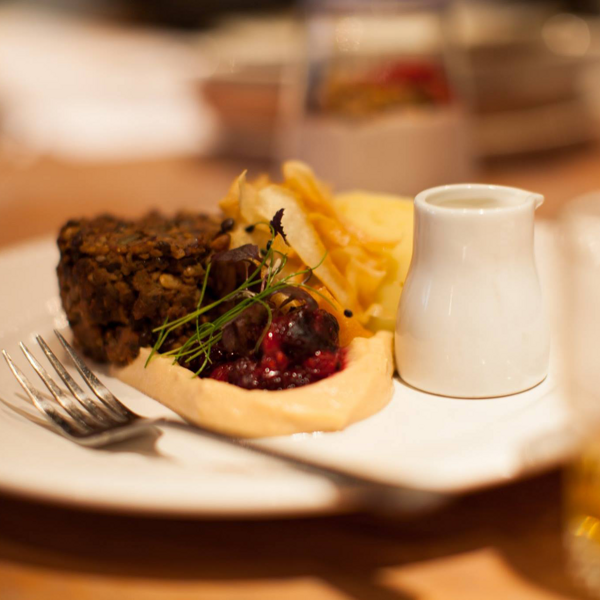 "Auld Scotland wants nae skinking ware
That jaups in luggies:
But, if ye wish her gratefu prayer,
Gie her a Haggis!"
Join us for a wonderful meal celebrating the mightiest of Scottish cuisine!
A three-course vegan Burns Supper!
Hen of the Woods* will be providing the following delicious fare on this fair evening:
Jerusalem Artichoke Soup with Miso & Crisps
Shiitake & Brown Lentil Haggis, Smoked Mash, Turnip & Vanilla Purée, Whisky & Mustard Sauce
Candied Coconut Cranachan, Dried Raspberries
Each course will be paired with a complimentary dram of malt whisky, selected by our good friends at The National Whisky Festival.
Simply buy a ticket then choose a time that suits you via our reservations app on this website (putting 'burns supper' in the comments), or give us a phone on 0141 331 1901.
There's no poetry or speeches (thank God) but we do have a wonderful Celtic Connections gig in our basement that evening. Tickets for this are available here
*We cater events under the name Hen of the Woods, as The Hug and Pint is geared towards one specific type of cuisine. If you're interested in booking the best vegan/veggie catering in town for you wedding/birthday/event then get in touch with hiya@henofthewoods.co.uk