The Hug and Pint presents:
Mammut
+ Broen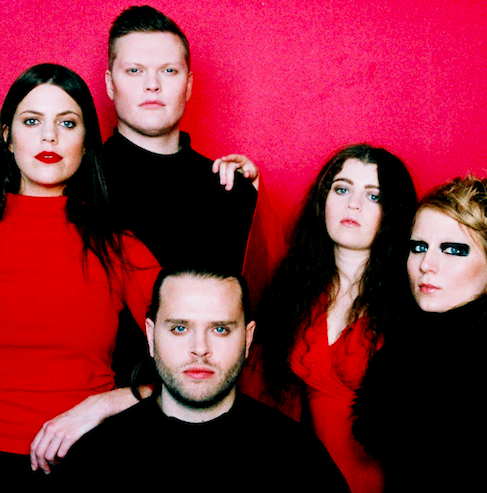 Line Up
Mammut
"Broen defies genre. The Norwegian outfit blends Britpop, hip-hop, and West African rhythms, and they do it all with glam-rock aesthetics. But behind their colorful sounds, there's aching and heartbreak." -*Consequence of sound *
"The Norwegian-Greek band (whose name roughly means "the bridge" in English) have spent the last few years becoming an Oslo staple, melding aspects of Graceland-esque African rhythms, new wave danceability, Sarah Records-style melodies, and Britpop stylishness into an art-damaged take on electronic pop." - KEXP (US)
"Luminous synths, sunny vocal harmonies, and lively Britpop jangle of the guitars are juxtaposed with an ominous horn section, jarring distortions, and a percussion track that feels almost industrial at times... you can't help but be enraptured by the thrilling euphony of sounds on display." *– Hillydilly (US) * "Iris is a catchy indie affair whose jauntiness belies the fact that it's about obsession... Basically, it's an 'Every Breath You Take' for indie stalkers." *– The Guardian (UK) * "A deliciously dark piece of Scandi-pop" *– CLASH (UK) *
"Totally mesmerising" *– [V] Music (AUS) * "Broen demonstrate the focus, potential, and creativity required to make these dichotomies and complexities not only exist, but thrive." *– Soundchips (US) *
//////////////////////////////////////////////////////
In an ocean of sameness, Broen [Brooh-en] is a little pioneer squid, adrift from the swarm, spraying its musical propaganda into obscure Norwegian musical waters. Each song is constructed around a singular concept, with discernible building blocks from hip-hop, spoken word, Brit pop, surf and West-African rhythms.
Their first musical utterings were warmly welcomed the globe over; surfacing on Hillydilly (US), promptly praised by The Guardian (UK) and garnering support further ashore via Richard Kingsmill and Zan Rowe at triple j (AUS).
Broen live is something out of the ordinary – glitter-pop protagonists, sporting the sparkle-laden costumes lovingly commissioned by tuba player Heida Mobeck´s grandmother. On stage, their dance moves are rivaled only by live prowess and musicianship, with performances at Roskilde Festival (Denmark), Øya Festival (Oslo) and Pstereo (Trondheim) uniting fans and critics alike in adoration. With two singles released in the UK, "Iris" and "Boy", and an EP on the way, Broen is just getting started.
Broen is: Heida Mobeck (tuba), Hans Hulbækmo (drums), Lars Ove Fossheim (guitar), Anja Lauvdal (synths) and Marianna Røe (vocals).
View Profile