The Hug and Pint presents:
Blick Bassy
+ Ryan Joseph Burns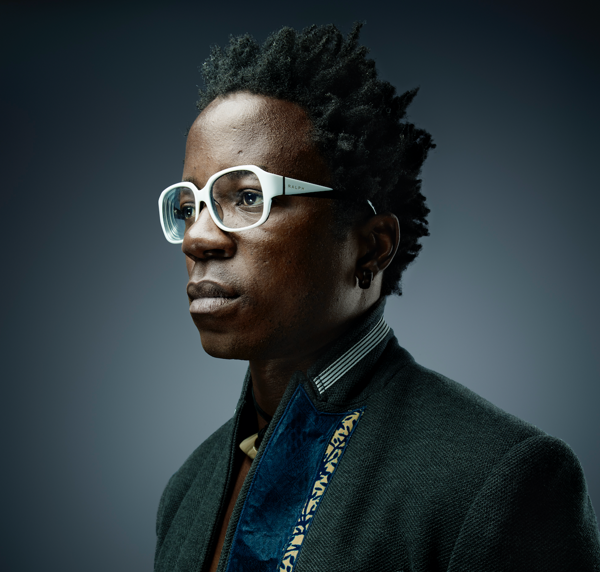 Following the acclaimed release of Akö - an idiosyncratic yet infectiously catchy blend of guitar, banjo, cello, trombone and the artist's soulful voice - Cameroonian singer-songwriter Blick Bassy will perform with his three-piece band on the stage of the Royal Festival Hall on Friday 11 September. Major acclaim in France has been followed by reviews in The Guardian, The Observer, Evening Standard and Songlines Magazine. And, as well as being played by Lauren Laverne, Gideon Coe and Cerys Matthews on 6Music and by Max Reinhardt and Mary Anne Kennedy on BBC Radio 3, Blick's music was chosen by Apple for a worldwide campaign to advertise the iPhone6 : https://www.youtube.com/watch?v=-1KI3pXQaeI
Line Up
The young artist native of Cameroon will release his third album "Akö" in May, 2015 on No Format, one of the best French label for inventive world music.
It is a photography in black and white, used by time, where you can see an elegant musician, holding his guitar on hands in front of a wall of bricks, and looking deeply into the camera lens, that inspired to Blick Bassy his new album. This musician on the photography is Skip James, one of the iconic figures of the Delta blues and of its expansion in the 1930s in Mississipi.
The blues of Skip James took Blick Bassy back to his childhood in a village of Cameroon, and reminded him of the visits of an old itinerant musician who used to perform in every village … On this third album, Blick Bassy pursues his identical and philosophic quest, developing the themes of the childhood and the transmission, and the importance for all of us to know our own history and the culture from which we arise. Singing in his mother tongue, the Bassa language, one of the 260 languages which can be used in Cameroon, he is trying to protect it and keep it alive.
After the sophisticated ornamentations of his first two albums, Blick Bassy delivers here an elegant musical minimalism which strengthens his words, and gives an approach rarely heard in the vast field of the African musics. Beside the guitar and voice of Blick Bassy, can be heard Clément Petit's cello, Fidel Fourneyron's trombone, Olivier Ker Ourio's harmonica, Nicolas Repac's samples…
more information : http://www.blickbassy.com http://www.noformat.net http://www.tour-makers.net
View Profile
Ryan Joseph Burns