The Fast Camels
+ Anny Celsi + Nelson Bragg + Duncan Maitland
Buy Tickets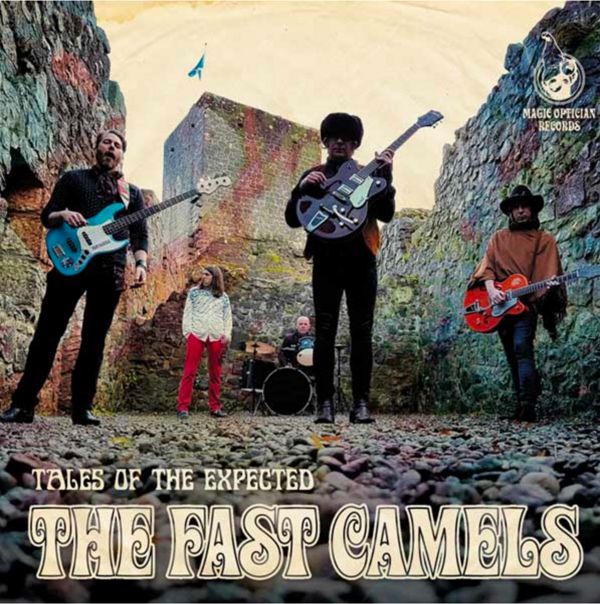 Roll Up Roll Up and join the Camels 🐫as we release a limited press of our brand new single "Tales Of The Expected" the title track from our album of the same name.
Also on the cd is the very first ever demo we recorded of the song and a first for us........ A cover!!!!one of our favourite songs that has long played a part in our live set.
Joining us on the night will be our good friends Anny Celsi , Nelson Bragg (Of Brian Wilson Band) and the mighty Duncan Maitland as the 3 release and gig their own wares!
Pre order our brand new single for only £3right now from our web page
pre order with a ticket to the launch night for only £6 And you are basically getting the single for free as tickets on the door on the night will be £6
---
Celebrating the 50th anniversary of the Summer of Love, Los Angeles pop-rockers Anny Celsi and Nelson Bragg team up with Dublin's Duncan Maitland to form a high-energy, high-flying acoustic trio. It's beatnik cool, rainyday sunshine pop: Brill Building hooks, Byrds-y harmonies and Beatle-esque psychedelia!
ANNY CELSI: "…one of L.A.'s smartest and catchiest pop songwriters." – LA Weekly NELSON BRAGG: 'Pet Sounds' percussionist and vocalist with Brian Wilson's Band DUNCAN MAITLAND: From Ireland's Picturehouse and Pugwash
Celsi's style has been described as "beatnik cool," "pop-noir," and "slightlydelic pop jangle," with comparisons to Suzanne Vega, Jackie DeShannon and Chrissie Hynde. Her CD "Tangle-Free World" was described by one reviewer as "… Byrdsian jangle and exquisite psyche-pop harmonies." Between touring and recording as percussionist/vocalist with The Brian Wilson Band, Bragg has also found time to release two critically acclaimed albums of his own, most notably "Day Into Night." Maitland has plied his 12-string with British pop heroes Picturehouse, Pugwash and XTC. His CD "Lullabies for the 21st Century" has been hailed as "a trip through the acid-tinged English foothills of rainyday sunshine pop."
Line Up
The Fast Camels
Anny Celsi
Nelson Bragg
Duncan Maitland